Before your baby even arrives there are a huge choice of classes and courses to help your physical and emotional well-being during pregnancy. To keep active you could try aquanatal classes or pregnancy yoga. And to help understand the changes to your body during pregnancy and get all the facts about labour and breastfeeding you can contact your health visitor or the NCT.
It's important to take time for you after your baby is born and one of the ways to do this is by attending postnatal exercise. You do need to ensure that your Doctor has agreed you are physically ready to start exercising again but the postnatal exercises will help ensure you don't over do it! Some classes are available that you can do with your baby PLUS pushchair!

Entertainment, Days Out and Family Events
Alongside regular activities, classes and groups, you will want to get out and about together to visit the many wonderful events and places across the UK.  Whatever the age of your children - or the weather - there are attractions and events that will delight the whole family.  Often a less structured experience and equally important to relax and have lots of fun together.
Many wonderful days out can be enjoyed for free in the UK coast, countryside and cities.  Equally things can get very expensive.  It's a good idea to plan your day, bring all or some of your own refreshments and prepare for all weathers.
Holiday Clubs and Childcare
We all need childcare, whether it's regularly or just occasionally, and there are a lot of different options such as nurseries, pre-school and after school clubs (sometimes called wrap-around), holiday clubs and community pre-schools.  All have their merits and it will be an important task to find the right one for you and your children.  Often these settings include regular activities as well.   Most will be OFSTED regulated but please be aware that not all holiday clubs are required to OFSTED regulated meaning anyone can set one up.  It is very important to check that holiday clubs are either OFSTED regulated or a member of the
Children's Activities Association
.
It is now commonly understood that teaching children languages from an early age really helps them to excel through their school years as it also helps their development in other subjects, enhancing their speech and understanding of their own language as well as increasing their confidence and overall cognitive development.
Languages are now taught to baby using songs and puppets making the learning natural and fun.  More structured language classes for young children build on this whilst keeping it fun and complementing language learning at school.  Find out more about Language based Activities.

Music, Dance and Performing Arts
Music, drama, dance and singing are proven to help build confidence and social skills in all children as well as being lots of fun so don't think these classes are just for little starlets.  Babies and young children can benefit from many aspects of music and performing arts and there are lively and colourful sessions for babies and toddlers that can help developments such as crawling, walking and talking.   More formal performing arts involving stage productions tend to be for slightly older children (usually 4+).  Find out more about the benefits of Musical Activities.

Support, Health and Advice
We have heard from many Mums and Dads that find the regular activities and classes they attend important for the general well-being as they can provided much needed social interactions and general support especially when your baby is very small.  There are also many groups and networks that are set up to support families with particular circumstances or needs.  Your health professionals are a good place to start when looking for a local group that can help you.  Often they have online networks too that can help between meetings.

Uniformed groups, think Brownies, Cubs, Guides, Sea Cadets and more, have been established for many hundreds of years and are just as popular today.  They've moved with the times but continue to provide important life skills and experiences.  They are usually run by volunteers from community venues.  Be warned that most have a long waiting list and if you want your child to attend put them on the list well in advance, sometimes years in advance, to ensure that you have a place.
X
MEMBER

Quick Sign-up

Or

Already have an account? Login here.
X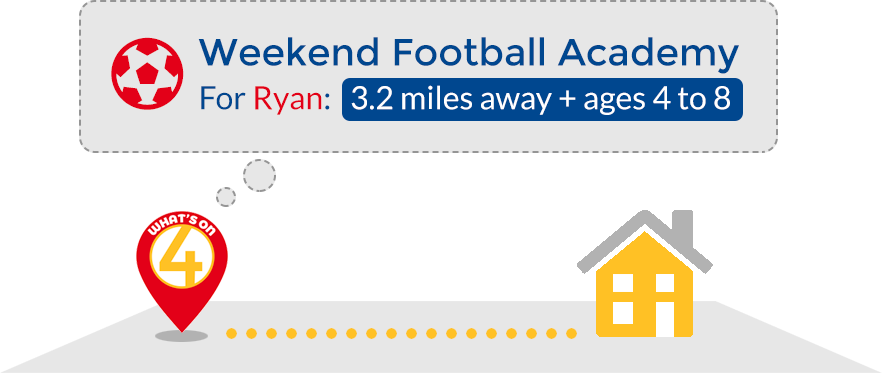 Sign-up for tailored recommendations for YOUR child
Fast sign-up with Facebook, Google or by email
Enter your location, childs interests and age group (all optional)
See recommendations and suggestons built especially for your child