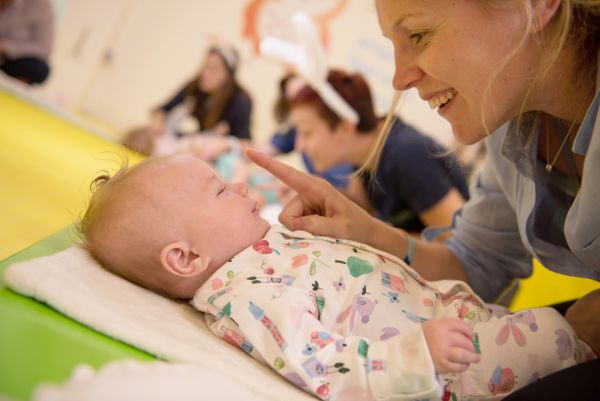 Baby Sensory was the first (and original) baby programme to offer a complete approach to learning and sensory development from birth to 13 months. Each baby class as part of the Baby Sensory programme is designed to stimulate, educate and provide precious memories during the all-important first year of life. Baby Sensory has won multiple awards both nationally and internationally since 2008 as delivering exceptional classes, for babies and parents to learn, grow and develop together.
What makes Baby Sensory unique is that every activity has been carefully designed to stimulate your baby's senses, moving their development and learning forward.  Behind every Baby Sensory session, there's an incredibly detailed lesson plan backing up everything your baby touches, sees, hears, smells and feels!
Baby Sensory provides ideas for creative play, massage, tummy time, movement and music in simple practical ways that can be easily repeated at home. We also use a combination of original and traditional songs and rhymes to develop early speech and language skills, and sensory signing activities to help you and your baby communicate from birth.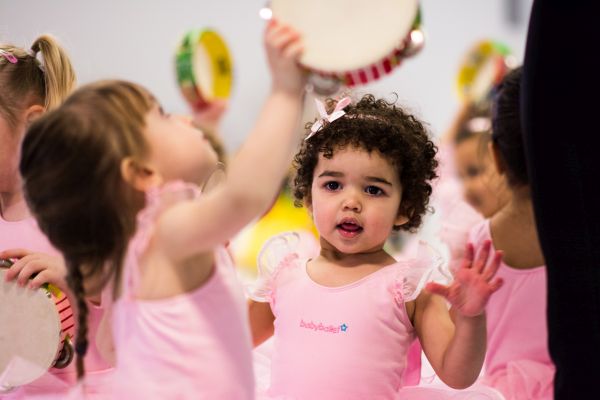 babyballet® is an award-winning programme offering an exciting educational movement to music programme for both pre-school boys and girls aged from 6 months to 6 years. The syllabus is designed to encourage babies and young children to enjoy the benefits of song and dance within a nurturing environment, whilst helping to develop confidence, physical and cognitive ability and freedom of expression. We firmly believe that every child irrespective of background or ability should have access to our fun filled classes which provide a fantastic mix of education and enjoyment.

babyballet® is a high quality children's activity, with exceptional teaching standards and children's development at the top of our list of priorities. Our aim is to instil a high level of confidence in each child and enhance their natural development, through the imaginative syllabus we deliver, but with the main emphasis being on FUN!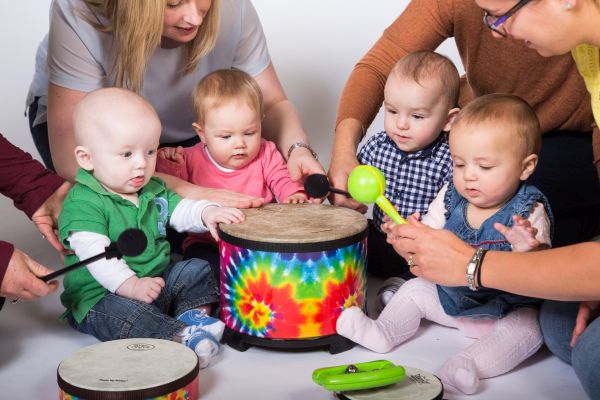 Rhythm Time was founded in 1995 and it's since become the UK's number one pre-school provider of developmental music classes. We deliver award winning, age appropriate music sessions for babies, toddlers and pre-school children across the UK.

Rhythm Time offers quality music courses specially written by a music teacher created to enhance and nurture a child's development. We start with our Young Baby Courses for new-borns to 6 months and then we progress by providing classes for older babies, toddlers and pre-schoolers so we able to provide continuity for children throughout the early years until school age.

Rhythm Time are also founding members of the Children's Activities Association and have been awarded the gold accreditation which means we have met the highest standards in our industry.

At Rhythm Time we're passionate about music and how it can help enhance a child's development. Our dedicated family of franchisees will show parents how to make music fun for their little ones and how they can help to unlock their potential by singing and making music together.  All of the content of our class is in line with the government's Early Years Foundation Stage so people know they are getting a great service.

The classes are 30 minutes long so that they fit in well with a busy parent's routine. They provide an excellent opportunity to meet new parents and hopefully make some great friends too.