Important update - Restrictions in Scotland, Northern Ireland, Wales and England may mean that classes in your local area are not running in-person at the moment. So that you and your child can continue to enjoy the many benefits of children's classes there may be online classes available and this information will be on the local class pages found in our search. It's best to check with the class teacher too.

We hope to be 'back in class' across the whole country once again very soon. Thank you for your support of What's On 4 Kids and all the amazing children's classes and activities across the UK

Close message

Physical health is just the starting point

The importance of physical activity from a very young age is well documented and quite obvious!  But there is a lot more to physical activity and sport.
Get ready to find out how crucial life skills are built alongside social and emotional well-being that can set your child on the right path forever.

A word from our sponsors to start us off

Memory Marketing is proud to be sponsoring the Sport & Physical Activity day this Children's Activities Week.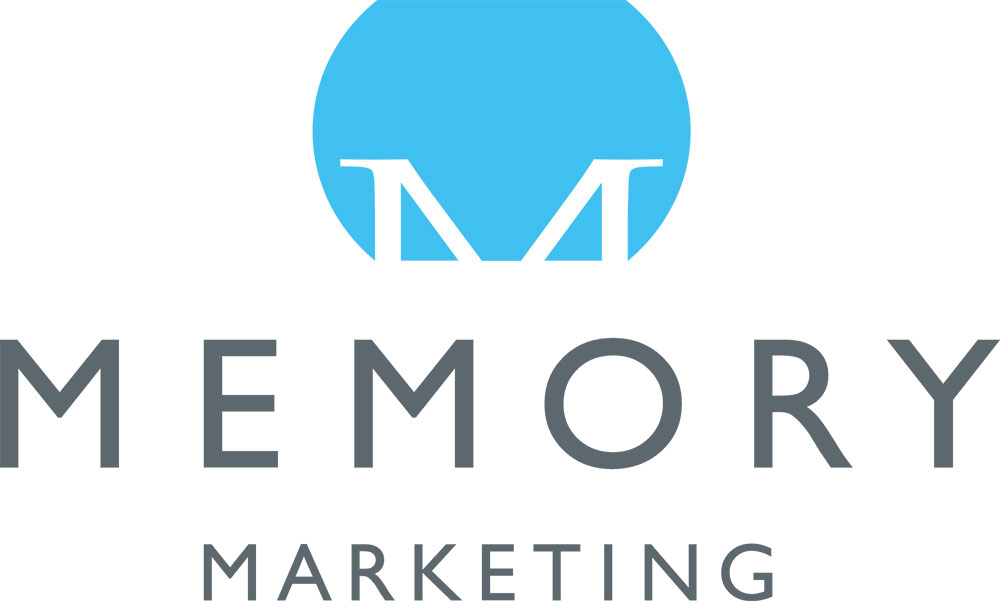 Helen Sargent, MD and Founder, told us "As the mum of a now grown-up son, I believe that getting our kids active is one of the most important things we can do for them. It's not just good for their physical development, it's also important for their social and mental development too."

Helen concluded "For me, being part of a group often gave me that little push I needed on the days when I could find at least 5 reasons to do something else instead!"
---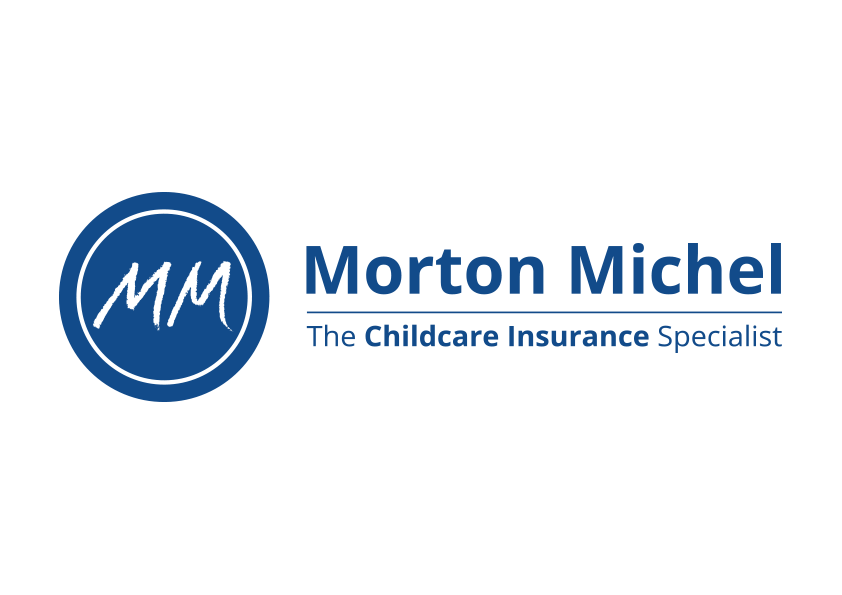 Physical activity is vital for a child's development and lays the foundation for a healthy and active future. Here are some ideas that will get children exercising and having fun at the same time:
•    Races - running is a fun and simple activity that strengthens a child's muscles and bones
•    Throwing games - throwing activities help to improve a child's hand-eye coordination, motor skills and timing
•    Days out – whether it's a trip to the park or a day out to a local attraction, walking is a simple activity that not only increases physical development but can also enhance a child's mental health as well

Morton Michel are delighted to be a founding member of the Children's Activities Association and recognise the importance that kids' activity providers bring to a child's learning and development. They provide a specialist insurance package tailored to meet the requirements of children's activity providers which includes additional benefits to support their business. Click here to find out more.

Getting Active Can Never Start Too Soon!

Focusing on the health of children is so important as childhood obesity continues to be an issue in the UK. The NHS outlines that children need at least three days a week where they participate in vigorous activity.  Youngsters need to be active to stay healthy and well. Taking them away from a TV, a computer, or tablet is so important. Allowing children time to get outside and communicate face to face is crucial for development. Both physical and mental health is improved by playing sports and getting physically active.
Benefits to children

•    Helps develop life-long positive attitudes to sport and getting physically active
•    Improves fitness and health - specifically keeping heart and lungs strong, developing strong bones and lowers the risk from some diseases whilst maintaining a healthy body weight
•    Helps children gain confidence and boost self-esteem
•    Improves overall wellbeing and is particularly of benefit to mental health
•    Increases concentration resulting in better results at school
•    Improves stress levels
Benefits to parents & whole family

•    Encourages children to be more social and out going
•    Improves the health & fitness of the family
•    Often encourages a more positive attitude to food & general lifestyle
•    Improves concentration in school and the home
•    Encourages a better night's sleep
•    Improves stress levels within the home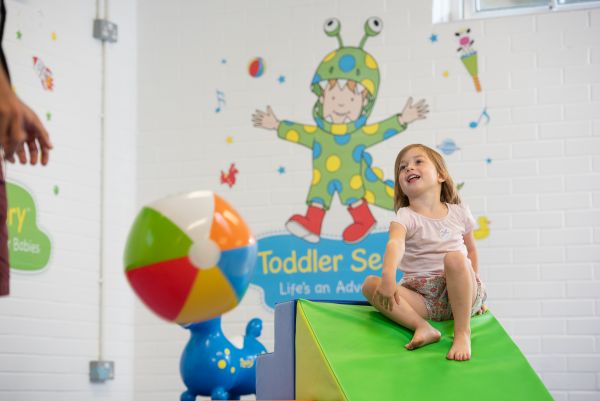 Every Toddler Sense session is jam-packed with fabulous activities and fun adventures to help adventurous toddlers and children burn off excess energy and develop vital physical, communication, social and intellectual skills that form the foundation of all future learning.
We know just what keeps toddlers or children happy, busy, motivated, interested and excited to learn! Join our exciting world of magic and adventure in a safe and happy environment - there's always something new and wonderful to look forward to!
Why do we also have a play area? It's not only a great place to play, but the equipment encourages a wide range of skills from social (making new friends) to physical (climbing, rolling, bouncing), emotional (it's so much fun!), creative (building a house), intellectual (working out how to get over obstacles), and heaps more. And we all know how important physical activity is in helping children to sleep!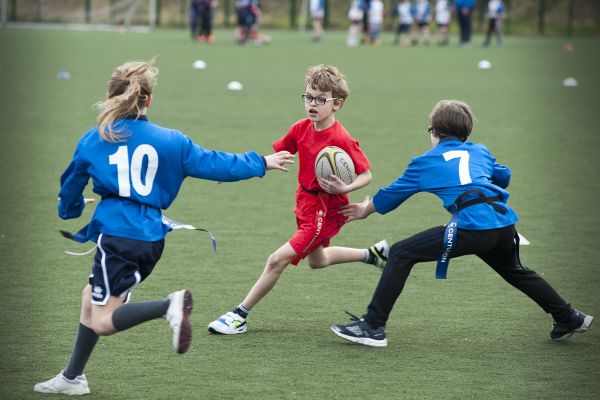 Find out more about
EdStart
Passionate about helping children develop their social as well as fitness skills, EdStart is a children's sports provider working with hundreds of schools, local authorities and organisations across the country, with its headquarters in Salford.

EdStart supports schools by offering full coverage of the primary PE curriculum, as well as a wide range of after school sports clubs and innovative health and fitness software, which is the first of its kind, in specifically targeting children's fitness.

EdStart was founded by Chris Irwin in 2007. A former professional rugby league player, who later channelled his love of sports into the world of teaching – Chris Irwin has worked within the educational sector for over 10 years, becoming a PE teacher after completing his sports career.
It was during this time as a PE teacher that Chris spotted the need to offer an alternative approach to children's fitness, to encourage children to develop a life-long positive attitude to sport, physical activity and healthy living.

As well as an ongoing mission to improve the skills of children in every area of PE, the company also provides a specialist education service for children currently outside of mainstream education.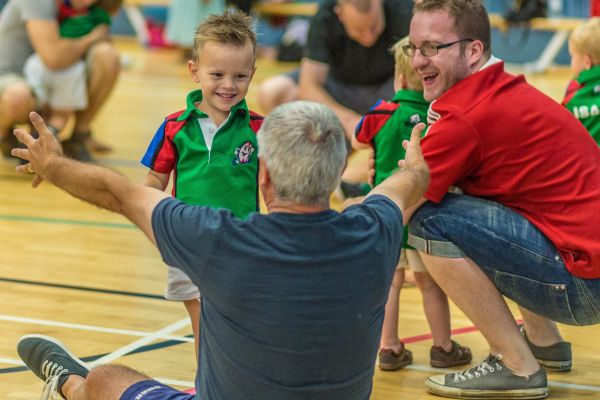 RUGGERBUGS is a fun and exciting pre-school sports development programme based around non-contact rugby for girls and boys, aged 18 months to six years. It is designed to promote a fun and positive attitude to sport and fitness.

Established in early 2007, RUGGERBUGS is now one of the leading companies in this field and the first to establish close associations with local rugby clubs to ensure that children can move into mini / junior rugby with ease.

An informal yet professional programme, RUGGERBUGS gives young children a fun, safe and non-competitive indoor environment to enjoy a weekly activity, make new friends and develop a love of sport.

The unique RUGGERBUGS 'Head Start' programme assists with a child's foundation stage development and centres on developing basic motor skills through running, jumping, throwing and catching games.  Social interaction is also a key concept giving young children confidence and self-esteem.

RUGGERBUGS is different from other organisations because it does not teach children how to play rugby but promotes the game at grass roots level and gives children a "Head Start" in developing skills which they can later go on and develop at club or school level.

More sport and physical activity classes and groups happening near you!

X
MEMBER

Quick Sign-up

Or

Already have an account? Login here.
X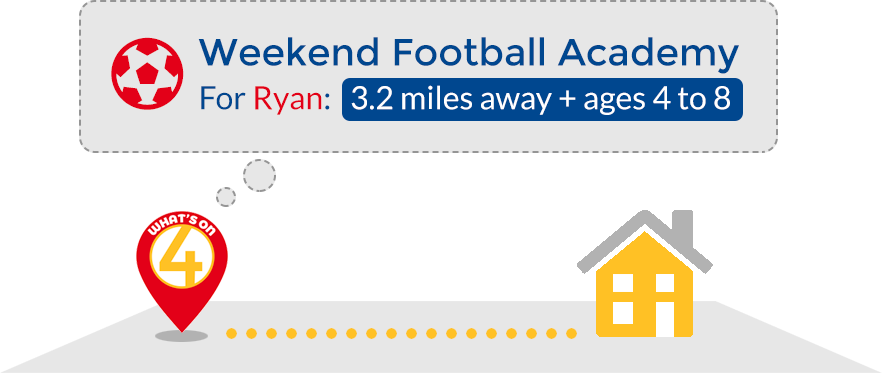 Sign-up for tailored recommendations for YOUR child
Fast sign-up with Facebook, Google or by email
Enter your location, childs interests and age group (all optional)
See recommendations and suggestons built especially for your child