During this years Children's Activities Week we raised an impressive £25,189 for Caudwell Children - a huge thank you to everyone who took part!
Hundreds of activity providers and over 46,500 children joined us in May for National Children's Activities Week - they all had a lot of fun, fundraised, were part of the action and celebrated all the brilliant benefits of children's activities!
From the 15th-21st May children's clubs and classes across the UK celebrated Children's Activities Week with special '#WatchMeFly' dress up and sponsored activities! This year we awarded prizes for the highest fundraisers and a special award for the top fundraising company.
Since the start just over 317,000 children, nearly 24,500 clubs and classes have taken part in Children's Activities Week, raising a massive £233,189!
Would you like to be part of the FUN and make a real difference to children's lives in 2024? Get in touch to find out more.


There is still time to donate and help improve the lives of disabled children all over the country.

If your child has taken part and raised donations for Caudwell Children, we really are very grateful.
If not, you can still help this amazing cause by donating whatever you can, no matter how big or small - every penny really does count and makes such a difference to children's lives!

Happy Heads Card Game - £1 from every game sold gets donated to Caudwell Children

The Happy Heads Card Game, from Book of Beasties, supports parents and carers to have more meaningful conversations about emotions and improve relationships with their children.
Wellbeing and emotions are heavy topics but important to talk about. Which is why we lighten the load by taking a playful approach, empowering anyone to find the confidence to share how they feel, and discover ways to feel better.
But the Happy Heads Card Game brings this magic into the home, helping nurture more happiness in a child's life.
Because a happier kid today, is a happier adult tomorrow.
A fun and easy way to nurture happiness in a child's life
Book of Beasties is supporting Children's Activities Week 2023, by donating £1 per game to Caudwell Children, when a Happy Heads card game is purchased using the code "WHATSON4KIDS" at checkout*.

*Only on bookofbeasties.com
Meet our Ambassadors who joined in with exciting activities during the week...
babyballet® welcomes young children from around the world into our fun dance community. With classes for babies as young as 6 months old, we strive to provide an exciting dance experience for little ones that is magical, inclusive and educational too!
babyballet® cannot wait to join Children's Activities Week in 2023, where our little stars will be invited to come to class in fairy and superhero fancy dress to enjoy some 'Watch Me Fly' themed fun!

What is Baby Sensory? The original Sensory class for babies, Baby Sensory is an interactive, educational, and developmental programme, which will help your baby learn and develop important skills. Not just for babies we are committed to supporting you with knowledge and enthusiasm to continue to support your baby out of classes.
Did you know the classes built on your baby's natural play-rest-play cycle to ensure they are not overstimulated? With research and knowledge at the centre of everything, we are here for you every step of the way.

Caterpillar Music offer award-winning music, movement and sensory sessions perfect for babies, toddlers, pre-schoolers and their grown-ups. Founded on Montessori principles in 2001, our aim is for every child to foster a love of music and movement from an early age.
Fun is at the heart of everything we do. Our carefully-planned classes include multi-sensory props, puppets, instruments and engaging themes, ensuring that each session has the "wow factor" along with lots of lovely surprises to enchant and excite. There really is something for everyone in our 40-minute classes. We are really looking forward to CAW's "Watch Me Fly" theme!

diddi dance fun and funky preschool dance classes encourage a love of movement that will last a lifetime.
Exploring dance styles from around the world, in fully inclusive classes, nurseries and parties, encouraging preschool children and their families to enjoy being active together.
Created in 2003 by diddi dance founder, Anne-Marie Martin, a professional dancer with over 20 years of teaching experience and now with over 40 locations across the UK, celebrating our 20th year in 2023.

EVERY child shines at Drama Tots!
We provide award-winning music, drama and imaginative play classes for children aged 18 months to 5 Years.
Drama Tots classes ignite a spark in young imaginations as we explore a new and exciting theme every week. Our original music, colourful props and expert teachers ensure that EVERYONE has the BEST time.
Created in 2016 by actress Leanne Jones, Drama Tots is a national brand with classes running across the UK and British Isles. You can find our fun, interactive and energetic sessions taking place in Early Years settings, public venues and at parties and events.
Drama Tots helps children to build the foundations to be confident and creative through performing arts.
Most importantly, we smile, we laugh and we have fun!


Building Confident Learners with Gymboree Play & Music
Founded in 1976, Gymboree Play & Music is the global leader in early childhood development programmes with classes in over 700 locations in 40 countries.
Gymboree Play & Music classes utilise a unique and impressive combination of music, movement, props, imaginary play and custom-designed and patented apparatus, all to create a fun and magical world where children learn, thrive and most importantly have fun.
Research has shown that young children learn best – and have the most fun – when parents and carers enter their world of play and imagination. At Gymboree Play & Music, every adult is an active participant and play partner, making time at Gymboree Play & Music all the more fun and enjoyable.



Kidslingo – fun language learning for kids aged 0 – 11 years

Kidslingo's multi-award-winning French and Spanish classes are a fun and interactive mix of games, songs, story-telling and drama. Whether you are looking for a class in local venues, in your own home, online or to run in your child's schools or nursery – Kidslingo has the answer!
We also provide FREE access to 250+ online games and activity sheets to all customers, so the children can practise their language skills at home.
Learning languages has huge benefits including increased cognitive development and enhanced self-confidence. There's never been a better time to give your child a skill for life.

Little Voices - Nurture your child's confidence & help them reach their potential!
Does your child's confidence need a bit of a boost? Have they lost their inner sparkle?
Or do they love nothing better than taking centre stage, and dream of being a star one day?
Little Voices inspirational LAMDA-based drama and singing classes are for children aged 4 – 18 years and are designed to grow confidence, build vital life skills, and nurture talent.
We also run regular workshops, theatre weeks & holiday camps; and work in partnership with a growing number of schools to bring the wider benefits of music & drama lessons to school life and beyond.
At Little Voices, no child goes unnoticed, and every child gets the opportunity to shine!

Welcome to Mini Professors

Mini Professors is the leading provider of science classes from children 2 years old right through to 11 years old. Whether you attend a class with your child, they spend a  holiday camp with us or we visit you in school, you will notice that we are not just any kind of science.
Science should be inspiring.
Science should encourage questions and finding the answers.
Science should enthuse.
If a child can say Tyrannosaurus Rex, then no science is too difficult or them

.

Learning through play has been proven time and time again to be an effective way for toddlers, children and adults alike to take in and process new information.
Reading Fairy classes include  phonics and word games; sensory and performance storytelling; interactive songs and nursery rhymes; speaking and listening activities; picture book time and more!

Sing and dance with Robot Reg
High-energy classes which open a world of Literacy to children and teach early phonics skills!
Phonics with Robot Reg Classes provide fun, high-energy classes which open a world of Literacy to children and teach early phonics skills. A Phonics with Robot Reg Class is fun, varied and educational, and the best part is that children don't even realise that they are learning. Classes are available for children aged 3 months – 6 years. Parents describe the classes as "Awesome. A must for any pre-schooler." 
We run classes across the country and would love to welcome you to your nearest venue. Please do get in touch if you have any questions or to find out more about our classes.

Fun, Musical Classes for the Under 5's with Rhythm Time!
We use the power of music to help develop Babies, Toddlers and Preschool children through carefully curated fun, music and sensory classes.  We take science, research and evidence seriously and care passionately about children's development and the role music has in it.
Trusted by families since 1995, our friendly and dedicated team of class leaders provide structured and quality classes across the UK.  Our classes are in line with the Early Years Foundation stage and we ensure that FUN is at the heart of everything that we do at Rhythm Time.

Do you have a little one with energy to burn? Or a shy/ timid pre-schooler that needs help coming out of their shell? Tappy Toes can help.
Tappy Toes run active and energetic dance and movement classes for boys and girls aged 6 months to 5 years. Our classes are specifically designed to instil a lifelong love of dance and movement into our little dancers. We create life-ready children, one dance step at a time!
We use a wide variety of music from different genres, colourful and varied props and fantastic reward schemes (Including stickers and certificates) to encourage our young dancers to keep coming back term after term!

Don't just take our word for it, here is what one of our Tappy Toes Mummies, Sarah Wood, has to say,
'My daughter had become really shy and clingy due to lockdown and Tappy Toes has completely brought her out of her shell. It's been amazing to see her develop and her confidence grow after just a three-week trial! We're now signed up to the term and can't wait for our weekly classes.'
For full details of our classes and to book your three-week trial head to our website tappytoes.com


Toddler Sense adventures inspire young explorers to actively create new knowledge and discover the world around them.
Starting with the adventure play area, toddlers are given the opportunity to explore, work on their physical skills and discover new things about themselves. From Social skills such as making new friends to creative skills by building a house, and intellectual skills used to working out how to get over obstacles.
The session continues with your adventure with Tod and friends, a place where you can work on those new skills and where you hear how each activity benefits your toddler's development.

The Creation Station is the UK's most recommended Children's activity provider with over 8,500 parents rating the hands-on creative fun activities 5-Star.
Unlike other traditional art classes, we spark your child's natural curiosity to help them create their own exciting journey of exploration, discovery and development. Each educationally-based programme  supports your child's development through fun hands creative activities so their needs are met and they can learn at their own  pace.
The Creation Station inspires imagination and nurtures potential through award-winning art and crafts classes, clubs, camps, parties and events.

With huge thanks to our Sponsors
With huge thanks to everyone who has provided prizes
X
MEMBER

Quick Sign-up

Or

Already have an account? Login here.
X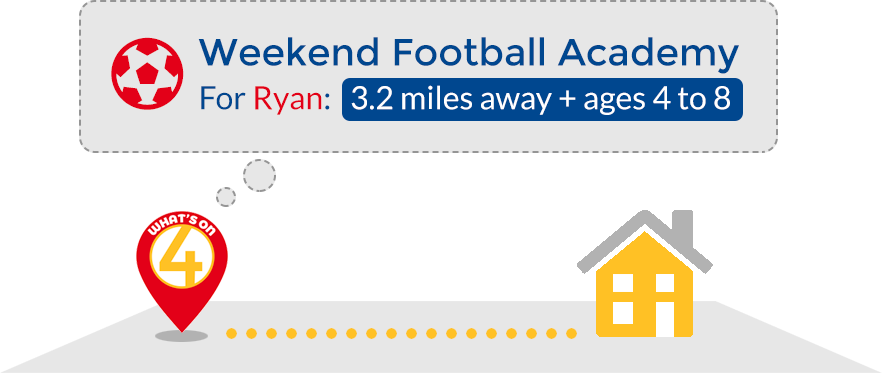 Sign-up for tailored recommendations for YOUR child
Fast sign-up with Facebook, Google or by email
Enter your location, childs interests and age group (all optional)
See recommendations and suggestons built especially for your child