Important update - Many classes and activities are now running online and there are loads of digital resources too.
We're updating the info we have for children's activities daily and you can find online classes from your local teachers in our main search.
We've summarised by category too and you can explore further here.

Close message
Looking for some inspiration and ideas?  We can help!
We've featured activities, advice, help and more to share with you.

Family days out - come rain or shine!

Top tips and real days out reviews to take the stress out of family days out and put the fun back in!
If you'd like your favourite family day out featured on What's On 4 Kids then please contact us with your review and some photos. 
We'd love to know where you and your kids enjoy and your top tips plus pitfalls to avoid too! 
Any place that is great for families, kids young and old, indoor and out.  We want to know!
With millions of people excited about The World Cup this year we've explored the benefits of getting children involved in football. From staying healthy to learning about different countries, football can teach skills both on and off the pitch.
Grab a football and head to the local park with your family. It enables young people to be healthy and earn valuable skills which will stick with them throughout their life. Here are some key benefits of getting kids into football and how you can get them involved locally.  Read More >>>>

Cycling tips and clubs to join to get your little one on their bike!
Kids love cycling! It's great outdoor family fun, there's an options for all abilities with sturdy scooters and lightweight balance bikes. It's never too early to get your little ones on two (or three!) wheels and with Bike To School week firmly upon us we thought it would be a great idea to share our cycling hints and tips for kids.
We've got the ideal toddler Bike, Sir Chris Hoy offers his top tips to parents to get children on their bikes and there's clubs and days out to enjoy!  Read More >>>>

Strictly Dancing For Kids!
Join us as we take a look at all things dance for children. We'll be talking about the benefits of dance and helping you chose a toddler, preschool or children's dance class near you.

Moving to music is a natural instinct when you are a baby and we believe dance is a great non-competitive, gender-neutral way of getting very young children physically active.
As a parent we all know how important it is for our children to be physically active but did you know that such habits could be set by the age of 5? Read More >>>>

Baby, Toddler and Child Swimming Tips
Swimming with your child is one of the most fantastic things that you can  enjoy. 
You may have some questions, our community of parents have already asked 'When can I take my baby swimming?', 'How old should my baby be before I can take it to the pool?', 'Can my baby swim in a nappy', 'What's the best floatation device for kids'.

Let's dip our toe in the water with some words from the experts.  Read More >>>>

Encourage Children to Draw and Cultivate their Creativity
Children have the wonderful gift of being uninhibited by the rules of art. Encouraging your child's creativity can not only be fun, but beneficial for your little one. Studies show that art can help children develop motor skills, language, decision making, cultural awareness, and improved academic performance over time. Creativity should be an enjoyable time, however. Finding ways to make it fun for both you and your child will not only form a positive association with art but also make the process more inventive and less painful.  Read More >>>>

X
MEMBER

Quick Sign-up

Or

Already have an account? Login here.
X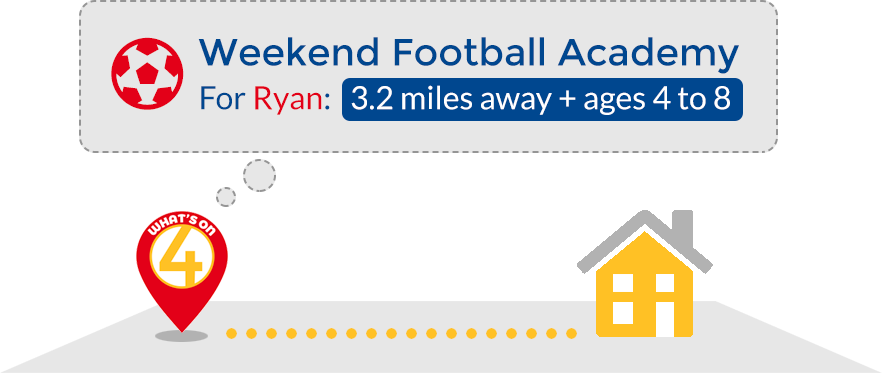 Sign-up for tailored recommendations for YOUR child
Fast sign-up with Facebook, Google or by email
Enter your location, childs interests and age group (all optional)
See recommendations and suggestons built especially for your child