Important update - Many classes and activities are now running online and there are loads of digital resources too.
We're updating the info we have for children's activities daily and you can find online classes from your local teachers in our main search.
We've summarised by category too and you can explore further here.

Close message
Football is accessible for everybody, no matter their age, ability or gender. This is why the sport is vastly popular and a great choice for children. In particular, women's football has developed immensely in recent years. The England national side's recent appearance in the European Championship and general increase in media coverage of the women's game should give a boost of encouragement for girls participating in the sport.
Grab a football and head to the local park with your family. It enables young people to be healthy and earn valuable skills which will stick with them throughout their life. Here are some key benefits of getting kids into football and how you can get them involved locally.
Getting Active and Healthy

Focusing on the health of children is so important as childhood obesity continues to be an issue in the UK. The NHS outlines that children need at least three days a week where they participate in vigorous activity — and football is one of the recommended sports for doing this. It's a perfect sport for children to get active and can be done inside and out.
Youngsters need to be active to stay healthy and well. Taking them away from a TV, a computer, or tablet is so important. Allowing children time to get outside and communicate face to face is crucial for development. Both physical and mental health is improved by playing sports.
Becoming Part of an International Community

Known as 'The World's Game', football is one of the most recognisable and supported international sports. The FIFA World Cup draws an audience of over 700 million people, making it the world's most widely viewed sporting event. By watching events such as the World Cup, children can get a chance to learn about different countries. It's actually a great time to teach them about geography, the history of nations and conflicts with countries in a way that they will understand and find interesting.
Taking your children to the World Cup is an amazing chance to watch international sport — though with it changing locations every four years and with tickets going fast, doing so is far from easy. A football tour is much more accessible way to enjoy the sport and visit another country. Travelling through sport is an amazing opportunity and allows children to learn just through being there.
Learning Life Skills
Children learn a lot of life and social skills by playing football, such as communication, teamwork and respect. These skills will carry them throughout their lives and careers. As a competitive sport, football has many benefits.
Building self-esteem, learning to follow rules and to both win and lose with grace are just a few of the benefits and skills. It's important that these skills are taught outside of the classroom, as they are required during everyday life.
While other sports can offer these skills, football is one of the very best team sports. Everyone has a different role and you have to work together in order to succeed. This helps teach children so much about teamwork and goals.
How to get Young People Involved in Football
You don't need your children to be the next Ronaldo, Messi or Neymar to get involved with football on a local level. Encouraging children to participate in a local sports club or team is a brilliant way to get them active. Alternatively, just getting a group together for a kick-around on the weekend is a great start.
Once a child gets involved in a local club, there are some fantastic opportunities to travel on sports tours and get involved in football tournaments with other teams.
X
MEMBER

Quick Sign-up

Or

Already have an account? Login here.
X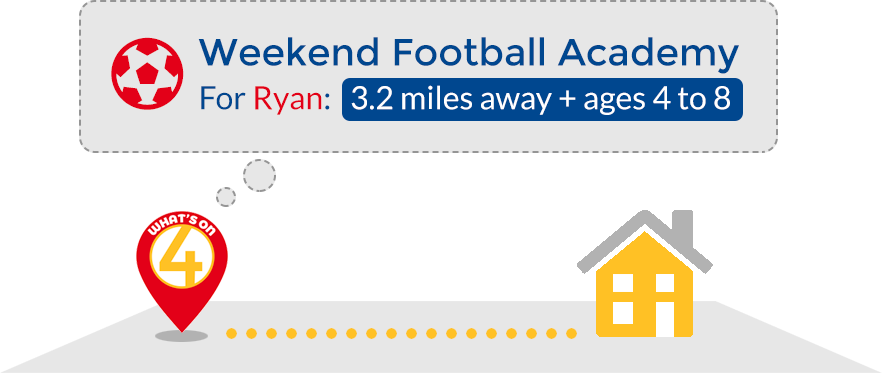 Sign-up for tailored recommendations for YOUR child
Fast sign-up with Facebook, Google or by email
Enter your location, childs interests and age group (all optional)
See recommendations and suggestons built especially for your child