Recognising and rewarding the most loved children's activities in the UK since 2006!

Official Accomodation Information
The bedchambers at Coombe Abbey Hotel are unlike anywhere else. All offer character and charm with stunning views of the Warwickshire countryside.

Enjoy a soak in a traditional Victorian bathtub, drift off in a four-poster bed and wake up to a delicious, freshly cooked breakfast
So book your stay and make your night even more memorable!
The after-ceremony party will finish by midnight so why not celebrate your achievement in style, join the organisers, sponsors and fellow guests and book a night's stay at the wonderful Coombe Abbey Hotel.
There is a limited number of rooms available at our special discounted rate, call 02476 450 450 and quote What's On 4 Kids - Grow4th Ltd as soon as you can!
Car parking is included in your ticket to the ceremony, so please give the reception team your registration number when you check in.
Alternative Accommodation Information
Please find below a list of alternative local hotels.  Should you wish to check the distance from Coombe
Abbey Hotel the postcode is CV3 2AB:
Premier Inn:
Address: Coombe Fields Road Ansty, Coventry CV7 9JP
Telephone Number: 0871 527 8274
Premier Inn
Rugby Road, Binley Woods, CV3 2TA
Telephone Number: 0871 527 8268
Travel Lodge:
Brinklow Road, Binley, Coventry CV3 2DS
Telephone Number: 0871 559 1816
Cocked Hat:
Rugby Rd, Binley Woods CV3 2AX
Telephone Number: 024 7645 2023
MacDonald Ansty Hall Hotel
Main Road Ansty, England CV7 9HZ
Telephone Number: 0844 879 9031
Brandon Hall Hotel:
Main Street, Brandon CV8 3FW
Telephone Number: 024 7709 2801
The local taxi company is Central Taxis - 02476 777777.
COOMBE ABBEY, originally a Cistercian Abbey dating back to the 12th Century, lies in the heart of 500 acres of parkland, formal gardens and an 80 acre lake, much of which was designed by Capability Brown at the end of the 1700s. 

To this historic architecture and natural beauty "No Ordinary Hotels" have blended their vision of interior design, colour, decor, curios and antique furnishings.
2023 Sponsors, Partners and Supporters Showcase
Thank you to all these organisations that make the What's On 4 Kids National Children's Activities Awards possible


Message from Morton Michel to everyone involved in the
What's On 4 Kids National Children's Activities Awards 2023
"The What's on 4 Kids Activities Awards are our opportunity to share in the celebrations and individual and collective achievements of a wonderful business community. Inspiration, collaboration and pure passion for the safety, development and wellbeing of children are never off the agenda and we always leave the event with a great sense of pride for all those recognised."
X
MEMBER

Quick Sign-up

Or

Already have an account? Login here.
X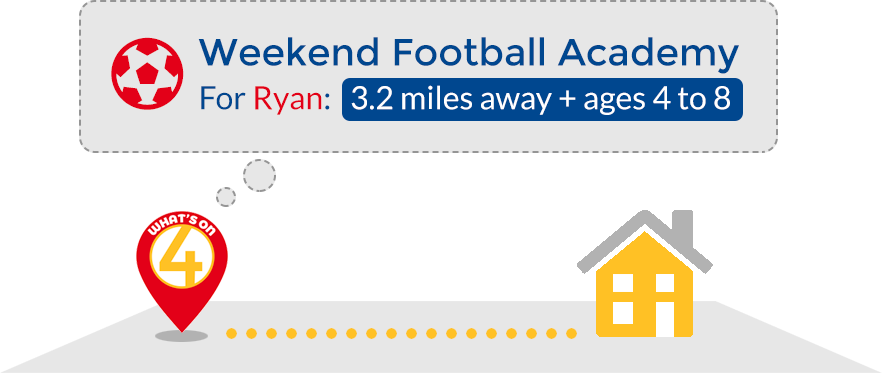 Sign-up for tailored recommendations for YOUR child
Fast sign-up with Facebook, Google or by email
Enter your location, childs interests and age group (all optional)
See recommendations and suggestons built especially for your child