Important update - Many classes and activities are now running online and there are loads of digital resources too.
We're updating the info we have for children's activities daily and you can find online classes from your local teachers in our main search.
We've summarised by category too and you can explore further here.

Close message
Try out some of the online classes for children for FREE!
Join in at the premiere time or whenever you can



How it works
We have pulled together some of the best online classes for children and you can join in with any classes for FREE. 

You can join in every session or just one or two - all are FREE!

So just check out the FULL PROGRAMME below to see what classes are being featured on Thursday.
The link to join in will be available at the premiere time for you to enjoy the class!


Have fun!

Thursday 2nd July 2020
Full Programme

Meet the wonderful children's activities taking part in this showcase
   Gymboree Play & Music at Home
It's festival time!  Join Gymbo and his friends for lots of festival fun and games!

Find out more HERE



   Water Babies @Home!
Missing swimming? So are we! But fear not - Water Babies have got all of your learning water confidence from home needs covered with some amazing Water Babies skills that you can practice in the bath at home, building water confidence and giving you some 1-on-1 bonding time.
Find out more HERE
Amanda's Action Club - Sing a Rainbow Song
Join Amanda's Action Club and have fun singing along karoke style whilst learning at the same time.  New Rainbow Song Brings Soulful Reggae To Children And Parents While Paying Tribute To Frontline Health Workers. 
Find out more HERE



Tumble Tots at Home
Tumble Tots is fast approaching their 100th Tumble Tots at Home Session, starting online classes as soon as regular classes were postponed has meant that Tumble Tots and early years children who haven't been to Tumble Tots before can experience the essence of Tumble Tots in their own homes! Charlotte is live and free every week day at 1000, and, just like this session especially filmed for What's On 4 Kids, there are action songs, exercises and games to keep little ones active and engaged until classes can return safely.
Find out more HERE

Missed previous weeks?  Catch up now....



X
MEMBER

Quick Sign-up

Or

Already have an account? Login here.
X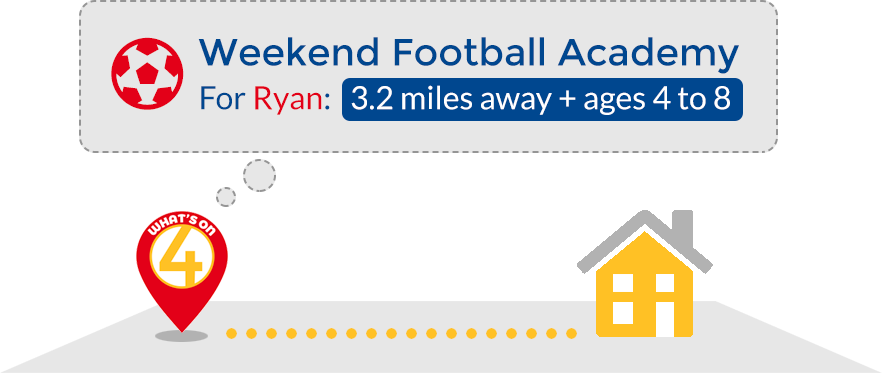 Sign-up for tailored recommendations for YOUR child
Fast sign-up with Facebook, Google or by email
Enter your location, childs interests and age group (all optional)
See recommendations and suggestons built especially for your child