Important update - Many classes and activities are now running online and there are loads of digital resources too.
We're updating the info we have for children's activities daily and you can find online classes from your local teachers in our main search.
We've summarised by category too and you can explore further here.

Close message
Try out some of the online classes for children for FREE!
Join in at the premiere time or whenever you can



How it works
We have pulled together some of the best online classes for children and you can join in with any classes for FREE. 

You can join in every session or just one or two - all are FREE!

So just check out the FULL PROGRAMME below and click the links to book in and join.
Have fun!

Thursday 4th June 2020
Full Programme

Meet the wonderful children's activities taking part in this showcase
diddi dance

All the fun of diddi dance from your living room!  Online session run by regular diddi dance teachers to provide exercise, entertainment, development and fun. 
Join us HERE 



Twistin Tots

Join in with an engaging mix of themed songs, rhymes, actions and puppets to educate your children and keep them entertained, including Dinosaurs, Underwater, On the Farm and Jungle (amongst others). Classes meet EYFS requirements and help with speech, language, social and motor skills development and movement.


 



Gymboree Play & Music Bring You Gymbo @ Home!
We know you can't come to us right now, but we can come to you.  Many of our Gymboree Play & Music centres are offering Gymbo @ Home, a combination of short live-action and pre-recorded interactive videos delivered via closed Facebook Groups.
X
MEMBER

Quick Sign-up

Or

Already have an account? Login here.
X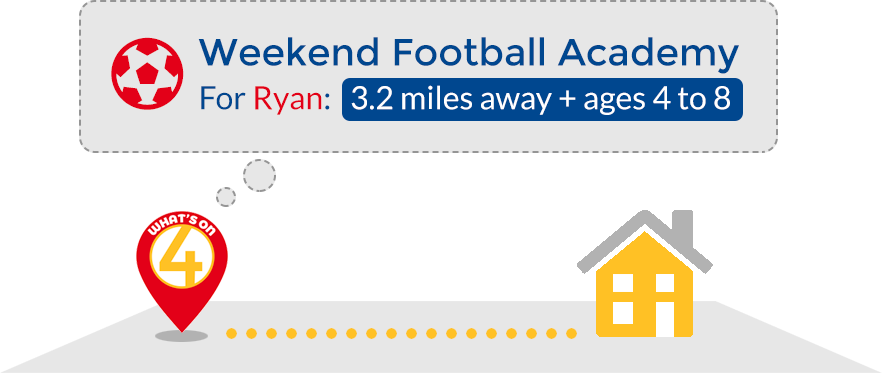 Sign-up for tailored recommendations for YOUR child
Fast sign-up with Facebook, Google or by email
Enter your location, childs interests and age group (all optional)
See recommendations and suggestons built especially for your child