BE PART OF national Children's Activities Week, have fun, help out, be kind and explore all the many benefits of different children's activities.
The week will run from 15th to 21st May, when thousands of children and activity leaders will take part in sponsored challenges to raise awareness and to fundraise for the charity Caudwell Children.  Join in and follow #WatchMeFly.


Registration Form Sponsor

Book That In

Book That In is the fastest growing online booking system for children's activities in the UK.
The intuitive and easy-to-use platform allows you to manage and schedule all of your activities in one place, saving you time and hassle. Whether you're a business offering classes, camps, events or subscriptions, Book That In makes your booking process simple, efficient and professional.
It doesn't just look great on your website though – Book That In is hugely flexible, giving you access to powerful booking functionality normally reserved for the big boys, all at small business prices.

Learn more and book a demo HERE



Showcase Celebration Sponsor

Morton Michel
Morton Michel is proud to be a sponsor of Children's Activities Week 2023! We have been working with and supporting the children's activities sector for almost 50 years and fully understand the importance that children's activity providers bring to a child's learning and development.
Our specialist Children's Activity Group insurance allows you to choose from three levels of cover; Essential, Extra or Executive, which means you only pay for the cover you need. Plus, you'll get a wide range of fantastic additional benefits included with your policy at no extra cost – from access to dozens of discounts in our ChildCare Club, to FREE early years training for you and your staff, a legal support package from ARAG and much more!
Find out more
HERE
Sunshine Strategies

Sunshine Strategies supports businesses, who help children and families to thrive - to grow, make more money and have a bigger impact.

Susan Ferguson, founder of Sunshine Strategies, is a social media consultant and business strategist with over 16 years' experience of running, growing and marketing businesses, 12 of those years being in the Children's events sector.
She now supports others in the children and family sector to create a thriving online presence that generates sales and boosts your business growth. Services include "Done For You" Social Media and Marketing Management, One to One Strategy Sessions and group workshops and training for franchises and other organisations.
Find out more
HERE
UK Nanny

Aiming to take the Nanny industry to the next level by bringing Nannies together, helping them grow from strength to strength. UK Nanny deliver's CPD events, shares resources, and creates opportunities for Nannies to get together.
The driving force behind UK Nanny is award-winning Nanny Helen McCarthy who cares passionately about the industry.
Helen is the founder and CEO of UK Nanny. She is a qualified NNEB Nanny with over 30 years' experience within the industry. In 2016 Helen was awarded International Nanny of the Year. She currently serves as Co Vice President of The International Nanny Association (INA).
Find out more HERE

Association of Indoor Play

The Association of Indoor Play (AIP) is the leading trade association for the indoor play sector in the United Kingdom.
We are a not for profit organisation and act as the voice of the Indoor Play Sector. We are committed to raising the profile of the benefits of indoor play with the public and the Government, and to raising the standards and rewarding excellence within the industry.
Look for the AIP logo when choosing your indoor playcentre.
Find out more HERE

Toddle About
Toddle About is the ultimate one-stop-shop for families with children aged 0-5 years. A national website for parents, supported by local magazines in various regions across the UK, Toddle About helps parents to discover their local baby and toddler world – simply plug in your postcode and find out what's on offer near you! With parenting tips and expert advice, reviews, competitions and educational activities, Toddle About is a hugely valuable resource for parents everywhere.
Businesses! You can use Toddle About to tell 10,000s of parents about your business – for FREE! Get started with a free listing!
Find out more HERE

NatWest
NatWest serve around 17m customers in the UK
and our ambition is to help people, families and businesses thrive.

With a strong team of franchise development managers  and relationship managers across the country, our aim is to build relationships that matter in the long run, and that means giving useful, trusted information when it matters.
With an excellent understanding of the franchise industry and the economic trends that affect it, we're ready to give you support on the areas you want it.
Find out more HERE

beecard - The children's activity gift card

Add beecard to your child's gift wish list now and they will receive a present that can last a lifetime.
Grandparents, aunts, uncles and anyone else can now give a truly thoughtul gift to your child – a life-changing gift that promotes health and well-being, fun, educational benefits, and one that little ones can experience and enjoy with their family.
Easy to buy, easy to give, valid at 100s of locations across the UK.
By gifting a beecard, a child, with their parents/carers, will be able to choose from some of the best and most popular children's activities and classes in their area. From award-winning sports, music, drama and dance activities to academic and language classes.
Buy, receive and spend beecard all on the dedicated app.
Find out more HERE

ICAP
The Institute of Children's Activity Providers is a professional membership body and community of business owners and leaders operating in the children's activity sector.
We aim to champion best practice, raise standards and innovate, driving positive change and progression across the industry.
We believe children's activity professionals have an essential role to play in educating, entertaining and inspiring the next generation. Coming together to share challenges, ideas, questions and solutions helps us to develop individually and collectively as a community.

Find out more HERE
Children's Activities Association
The Children's Activities Association is an industry led not-for-profit organisation that offers community, resources, support and membership to the children's activities sector.
Our mission is to raise standards and give parents, carers, schools and nurseries a benchmark for all children's activities with our membership and accreditation scheme.  We now support 1000s of activity providers who have provided their compliance documents and policies.  Membership of the Children's Activities Association evidences excellence and demonstrates all that children's activity providers do to advance the physical, mental and emotional wellbeing of early years and children of all ages.

Find out more HERE
flexibleworking.works

flexibleworking.works – the 'go-to' website for family-friendly, flexible working opportunities.
We love supporting children's activities businesses alongside a whole range of other sectors to find the perfect candidates PLUS helping parents get that family-friendly 'work-life' balance.
We've been all about flexible working for over a decade. So make sure 'flexible' and 'family-friendly' is a big part of YOUR future employment pathway and start living your dreams.

Find out more HERE
Caudwell Children
Caudwell Children is a national charity providing a wide range of practical and emotional support for thousands of disabled children and families every year.

Passionate about diversity, equity and inclusion, we 'see the child, not the disability' and strive to remove the barriers which prevent children from reaching their full potential.

Vision: A world where all disabled children and their families have choice, opportunity, dignity and understanding.
Mission: Practical and emotional support through compassionate and efficient services
Motto: Whatever It Takes

Find out more HERE

Huge thank you for providing prizes!

Kids Pass

Kids Pass is the UK's #1 family saving club and gives you access to the very best family attractions and adventures, with massive savings all year round. You'll have access to:
⭐ Up to 40% off Cinema (any day, any time, any film)
⭐ Up to 50% off Family Holidays
⭐ Up to 40% off Zoo's & Safari
⭐ Up to 57% off Theme Parks
⭐ Kids Eat Free Dining Deals
⭐ Kids Go Free Deals
Tackle any adventure, at amazing prices with Kids Pass. We've got you covered whether you want a family day out, or a night out with friends.
Find out more HERE
Micro Scooters are the multi-award-winning scooter brand for all the family
Micro Scooters

Micro Scooters are renowned for their precision engineered and durable scooters.
The brand that revolutionised travel for families making it easy, quick and fun to get from A-B on wheels.  B Corp certified, Carbon Neutral, parent founded and run Micro make scooter that are built to last, built to outlast.
For miles of smiles. For years of adventure.
Find out more HERE
Gootopia

Gootopia is a brand new family attraction in Lewisham, London. Directly in the shopping centre, not only can you buy ready made slime, but they also offer slime workshops, birthday parties, drop-in slime-making sessions, school science workshops, and live slime-making demonstrations by expert slime creators.
Gootopia's educational offerings have also been incredibly popular, particularly their school science workshops, which enhance children's understanding of the material world through hands-on, interactive, and slimy fun.

The store features shelves of ready-made slime, slime ingredients and activators, and a range of exciting workshops, including the launch of their Easter Slime workshop. Children aged 2 to 13 are sure to find an activity they'll love at Gootopia with their #PerfectSlimeEveryTime promise. Have the #SlimeofYourLife at Gootopia.  Visit Gootopia at Unit 21, Lewisham Shopping Centre, opposite Gregg's.

Find out more HERE
Estia Tuition

Estia Tuition has led the blended learning conversation in private home tuition, offering individually tailored English and Maths tuition to children aged 5-16 to further their understanding and progress at school.
Estia's intelligent online platform and algorithm set them apart as the UK's leading blended learning platform.
Estia has access to fully qualified teachers, a direct teacher phoneline and 1-2-1 tuition included in its 12-month subscriptions. To learn more about Estia and register your interest, please click the link here.
Find out more HERE
The Esplanade Hotel, Cornwall
The Esplanade Hotel is a 4-star hotel overlooking the famous Fistral Beach in Cornwall which is famed for its laid-back beach vibe, a range of family-friendly activities and entertainment and there's even an on-site surf school!
Boasting ocean-facing rooms (some sleeping up to six) an in-house cinema for rainy day views, indoor and outdoor spaces to play and an indoor pool to make a splash in; The Esplanade Hotel in Newquay is the perfect destination for unforgettable seaside stays.
Find out more HERE
The BlinkyWarm All Seasons Buggy Cover
The BlinkyWarm All Seasons Buggy Cover is the only product on the market which offers a sunshade, raincover, cosy toes and buggy hood with breathable panels all in one packaway pouch, so it is armed for everything the unpredictable weather can throw at a parent!
Rather than guessing what the day will hold and packing multiple accessories, this has it all in one so that families can travel light, get outdoors and soak up some fresh air and nature with their adventurous kids.

Find out more HERE
X
MEMBER

Quick Sign-up

Or

Already have an account? Login here.
X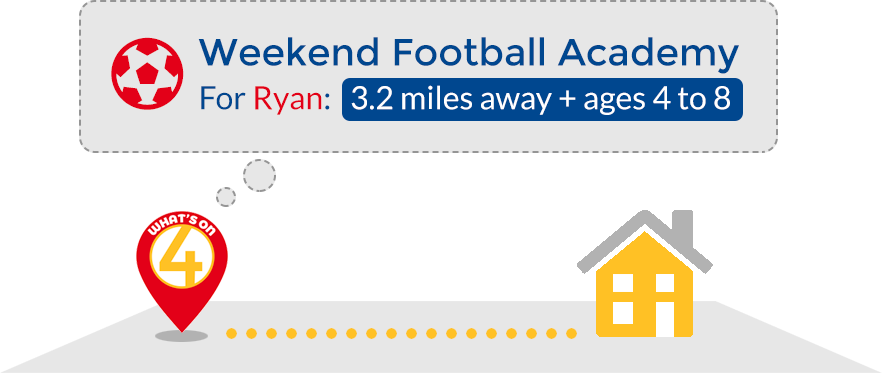 Sign-up for tailored recommendations for YOUR child
Fast sign-up with Facebook, Google or by email
Enter your location, childs interests and age group (all optional)
See recommendations and suggestons built especially for your child