Water is a natural environment for babies, and the special time that you spend together in the water facilitates bonding and attachment.
Attending Turtle Tots lessons from an early age familiarises children with water and teaches them vital life-saving skills.
The foundation of our child-centred lessons is communication and all Turtle Tots teachers are trained to understand every baby's non-verbal signals and body language. Each lesson uses developmentally appropriate play activities to aid physical, emotional and social development. We understand that every baby has their own unique personality and we tailor each activity to suit them, based on what they tell us about what they like and don't like.
Swimming with your baby...
Lessons include natural submersion once your baby is ready (this will be different for each baby), but most what happens in our lessons takes place above the water, with loads of emphasis on fun! We use lots of songs and games to ensure your little one loves the time you spend together in the pool.
Of course the benefits aren't just for the babies. You'll meet other like-minded mums and dads to have a coffee and a well-earned slice of cake afterwards!  Exercise also releases endorphins, which leads to better moods and increased self-esteem.
You are welcome to bring your baby to our classes as soon as you are ready. However, our experience, which is backed up from the latest research, tells us that the best environment for new born babies to be introduced to the water is at home in the bath. If you're eager to get started then you could introduce your baby to the swimming pool environment any time from around two months old.
Toddler Swimming Lessons - Transition to Independent Swimming
Our Turtle Tots toddler lessons are a great way to teach your child to swim and will develop your toddler's water confidence and stroke development, helping them progress to independent swimming.
We consolidate the fundamental skills your child has already learnt and introduce new skills too. You'll see your child's strength and confidence increasing, as they become more independent.  Play is an essential part of early development and we use songs and games in the lessons, with the emphasis on learning though having fun.
Lessons improve balance and co-ordination. They also focus on promoting water confidence and early stroke practices, helping them to progress towards independent swimming.
By this time, most children are happily self-submerging multiple times within each lesson and this remains under their control. During this phase there is a stronger focus on developing aquatic breathing techniques so that younger toddlers learn to exhale as they swim and then surface to breathe.
Water safety is of course key to our lessons and we build your child's ability to assess and make judgements about risk – they will also further develop their knowledge of water safety techniques, enabling them to be as safe as possible around water.
Our lessons are fun-packed and energetic for both toddler and parent! We incorporate themed lessons into our programme to keep lessons feeling fresh and exciting.
We can't wait to welcome you!
X
MEMBER

Quick Sign-up

Or

Already have an account? Login here.
X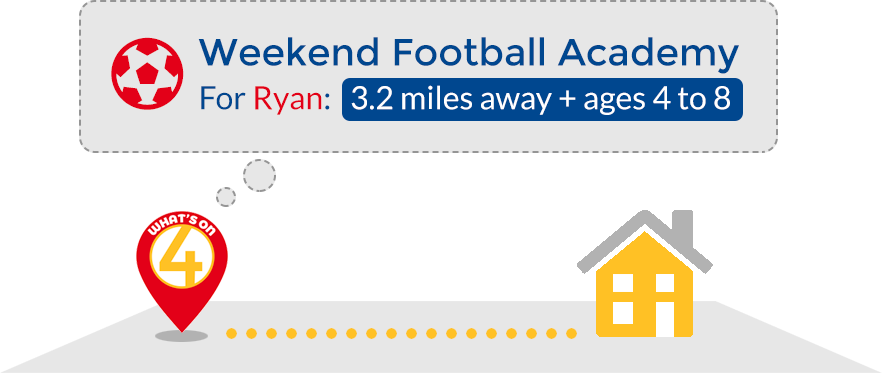 Sign-up for tailored recommendations for YOUR child
Fast sign-up with Facebook, Google or by email
Enter your location, childs interests and age group (all optional)
See recommendations and suggestons built especially for your child