Important update - Many classes and activities are now running online and there are loads of digital resources too.
We're updating the info we have for children's activities daily and you can find online classes from your local teachers in our main search.
We've summarised by category too and you can explore further here.

Close message
Watch your child's confidence grow with Jigsaw Performing Arts Schools

Jigsaw Performing Arts is dedicated to developing
performance skills, promoting self-expression and building confidence
Weekend Schools
Jigsaw Performing Arts Schools offer drama, singing and dance classes for children aged 3-18 across the UK. Our classes are an excellent way to build confidence and social skills and are a huge amount of fun. With three terms throughout the year: spring, summer and autumn, there are plenty of opportunities for students to take to the stage with us.

Students at Jigsaw are divided into age appropriate groups, ensuring that they receive the right level of focus and attention in drama, singing and dance.

Call us on 020 8447 4530, email enquiries@jigsaw-arts.co.uk or visit www.jigsaw-arts.co.uk to enquire and book your child's place today.



3-6 years
These children attend a 90-minute session divided into three sections of dance, drama and singing. The sessions are designed to develop the children's confidence, focus and social skills from an early age, giving them a head start in life. It also provides a great introduction to performing arts for students wishing to take part in our more advanced course from 7 years upwards. There is a short break in the session. All teachers are specially trained by Jigsaw Arts to work with these age groups and are DBS checked.

There is a maximum of 16 students per class.



7-18 years
Students attend a three-hour session comprising an hour of drama, an hour of singing and an hour of dance, each with a specialist coach. Jigsaw Arts provides training in all three disciplines in order to create a well-rounded performer. To establish an environment that builds confidence, regardless of individual ability, students are divided into appropriate age groups. All students will be challenged to their full potential. The three age groups rotate between the three disciplines and all teachers are DBS checked.

There is a maximum of 18 students per class.



How will the performing arts benefit my child?
The performing arts offers children the chance to develop transferable skills, whilst having fun, building confidence and making lots of new friends.

Drama
Drama teaches many skills for life! Developing a child's creativity through improvisation helps them to act on their feet and solve problems. Through drama games, children improve their concentration and listening skills. Many themes are introduced in drama which help children to understand the world around them. The class provides a safe environment for children to develop their emotional intelligence, work as a team and problem solve.

Dance
Dance allows children to be more active, increasing their agility, flexibility and aerobic fitness. Through structured warm ups and routines children improve their body awareness, balance and motor skills. However, our dance classes are more than just a fitness class! As routines slowly develop the student's concentration, attention to detail and memory are tested. Developing a child's individual creativity in this way helps to build their confidence and self-esteem.  

Singing
Acting through song brings children together encouraging a sense of community. Through singing children are introduced to a variety of musical styles, develop their articulation and broaden their expressive communication. It's also a great workout! Learning to support your voice requires concentration and breath support which exercises the lungs, strengthens the diaphragm and improves posture.


X
MEMBER

Quick Sign-up

Or

Already have an account? Login here.
X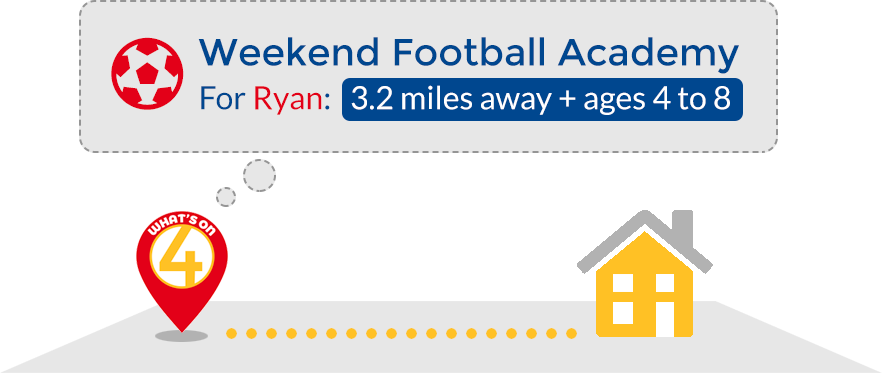 Sign-up for tailored recommendations for YOUR child
Fast sign-up with Facebook, Google or by email
Enter your location, childs interests and age group (all optional)
See recommendations and suggestons built especially for your child