Tappy Toes offers dance classes for children aged 6 months to 5 years and their grown-ups. Our classes are 30-minute sessions covering all the basic movements of dance; galloping, skipping, twirling, jumping and more.
We use a variety of fun music, including Disney songs, TV theme tunes, pop music, nursery rhymes and more. We have so much fun in our classes and really get everyone moving!


Our classes are suitable for babies, toddlers and pre-schoolers from age 6 months and up.
Boy or Girl, Tappy Toes toddler dance classes have many benefits for your child. Our children's dance classes will support your child's early years development. Improve your child's; coordination, motor skills and social skills. Tappy Toes will challenge their imagination, creativity, musicality and rhythm. Now available LIVE online and in studio!!
Tappy Toes now offers live online streamed toddler dance classes, as well as our in studio classes!
TEENY TOES
Our baby classes are for children aged 6 months to when they start walking. It's a great time to introduce babies to the world of music and dance and supports their early development.
We use a variety of sensory props to engage them, including; glow balls, bells, scarves, pom-poms, ribbons and feathers. We sing nursery rhymes, boogie along to pop music, their favourite TV theme tunes and listen to a variety of world music.
It is a fantastic class to bond with baby and help their coordination with clapping, waving, reaching for props and so much more!
TODDLE TOES
Toddle Toes is our middle age group, who are just finding their feet! From walkers to 2.5 years.
The class follows a set structure, which helps our toddlers to understand the class and even anticipate what comes next!  We use fun props, a wide variety of music and we really get them moving.
The goal for this class it to build confidence, develop listening and communication skills and, of course, tire them out for you! It is so rewarding to see their confidence develop each week, until they are brave enough to run into the middle and twirl all by themselves!
TOTS TOES
Our Tots class is designed for children aged 2.6 years all the way up to 5 years.
It is very much a parent/carer participation class and supports early years development. However, you will notice older dancers become increasingly independent as the term goes on.
We do a fun warm-up (teaching the children body awareness and stretching). Songs with actions, travelling steps (walking on tip toes, marching, galloping, twirling), and finish off with our imagination section, keeping your little ones thoroughly enthralled throughout!
TIP TOES- BALLET
Our Baby Ballet class follows on from Tots Toes.
We introduce your 3-5 year old to the world of ballet, in a fun and imaginative way.
This is not your typical 'stand in a line and follow the teacher' ballet class. Tip Toes makes ballet fun, with the use of imagary and props. We use a wide variety of music, from Classical, to Broadway and everything in between.
We teach all the basics of ballet including; plies (Knee bends), tendus (Pointing toes), skipping, twirling, galloping and rises. We have some beautiful props- tiaras/ crowns, wands, ribbon rings and scarves.
Classes for older children are available in Hertfordshire at Rise-Studios.com.
NURSERY CLASSES
We love coming into Nurseries and delivering our sessions.
We have a class to suit each age range, from 6 months up to Pre-school. Our nurseries tell us that Tappy Toes is the highlight of their little ones week. We really do have so much fun, and it is amazing to see the progression in our little dancers week to week.
We bring lots of fun props to engage and inspire our mini dancers. It's not just dancing we are teaching, it's life skills too! Communication, listening, taking turns, posture, fine motor skills, balance and confidence is at the heart of every lesson plan.
TOP TOES- RECEPTION
We are on a mission to get more reception aged children dancing, and our school reception programme does just that!
Following the Early Years Framework, like all our sessions, we deliver fun and engaging dance classes suitable for both boys and girls.
We use a range of engaging props in these classes including hoops, dance ribbons, musical instruments and more. We'll even bring our disco lights, so your reception children will just think they're having a party and will have no idea how much they are learning!
X
MEMBER

Quick Sign-up

Or

Already have an account? Login here.
X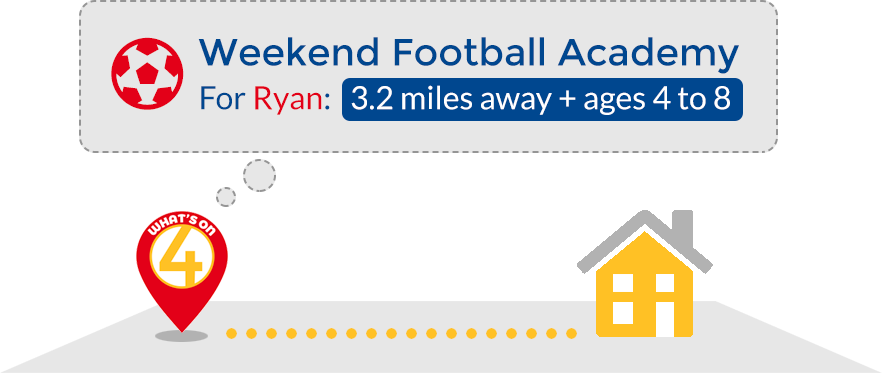 Sign-up for tailored recommendations for YOUR child
Fast sign-up with Facebook, Google or by email
Enter your location, childs interests and age group (all optional)
See recommendations and suggestons built especially for your child