Swimming from birth is fantastic for your baby in so many different ways!
Besides the obvious safety benefits, baby swimming lessons are one of the best things you can do to bond with your baby.  As well as being excellent for their development: they also help little ones develop learning skills, boosts their confidence, improves their coordination and enhances their mental wellbeing.

The NHS advises that you can take your baby swimming at any time before and after their immunisations – so it's never too soon to get them in the pool, as long as the water's warm enough (above 30⁰C for a baby older than 12 weeks or heavier than 12 lbs, and above 32⁰C if they're younger or smaller).

It teaches them water safety. Drowning is still the third-highest cause of accidental death among children under 5 in the UK, so learning to get to the side, hold on, get out and/or swim could save their life one day.

Swimming is also amazing for their mental, physical and emotional development too, providing so many early years development benefits.

PLANNING ON HOLIDAY SWIMMING WITH YOUR LITTLE ONE? Make sure you're prepared:

   1, Take a look at some of our free to access learning videos to help give you some basic skills
   2,  Make sure you have the right kit. From swim nappies to beachwear you can find tried and tested products in our webshop.
Take a look at this fantastic selection of events and activities available this Summer to help keep children healthy, happy and active!

beecard ~ The gift of a huge choice of local children classes!

Add beecard to your child's gift wish list now and they will receive a present that can last a lifetime.

Grandparents, aunts, uncles and anyone else can now give a truly thoughtul gift to your child – a life-changing gift that promotes health and well-being, fun, educational benefits, and one that little ones can experience and enjoy with their family.
Easy to buy, easy to give, valid at 100s of locations across the UK.
By gifting a beecard, a child, with their parents/carers, will be able to choose from some of the best and most popular children's activities and classes in their area. From award-winning sports, music, drama and dance activities to academic and language classes.
Buy, receive and spend beecard all on the dedicated app HERE.

Spring Board Swimmers Summer Holiday Swimming Courses.


Come join our exceptional swim school for a summer holiday intensive course.  Only TWO children per group in the mornings; private 1:1 tuition in the afternoons.
Prices are for 5 x 30 minute lessons at the same time each day over the course of 1 week. £100 per week for a 1:2 lesson; 1:1 lessons are £150 per week.
Suitable for children aged 3 years and up who are either non-swimmers, or swimming doggy paddle and looking to improve to a streamlined, graceful style of swimming.  Courses all being held at St Richard's School, Ham, Richmond, TW10 7QW. 

We look forward to hearing from you and welcoming your child.
Join our ADC Stars Dance Camp this summer!


ADC Stars offers dance and theatre classes in Finchley for ages 2-14. We value a collective learning environment where excellence is achieved through fun, openness and exploration. All our stars are with us both to grow as performers and to develop valuable life skills. Focus, confidence, teamwork, communication, creativity and curiosity are nurtured through dance and theatre practice, with plenty of giggles along the way! We believe we have struck a magical formula of learning and fun which allows our students to flourish.
Our students benefit from tap, modern, ballet and musical theatre training, led by professional performers. We perform yearly winter cabaret and summer productions, as well as optional examinations, west end workshops, 1to1 tutoring and holiday camps.
This year's Summer Dance Camp runs from 26th-30th July and enrolments are open for the new school year starting on 6th September.
Turtle Tots
Turtle Tots swimming lessons teach babies and toddlers water confidence and vital life-saving skills from a young age.

We help children to learn the skills they need to help keep them safe in and around water, until they are able to swim independently.
 
Turtle Tots lessons are also lots of fun! Each lesson uses developmentally appropriate play activities to aid physical, emotional and social development. We understand that every child has their own unique personality and we tailor each activity to suit them.
 
Turtle Tots teachers are trained to the highest standard possible with the Swimming Teachers' Association or Swim England and hold a lifesaving and rescue qualification. In addition, all teachers have completed rigorous Turtle Tots training, and are all passionate about teaching swimming!
 
Join in HERE

Looking for a birthday party that will be remembered for years to come?
Only hours ago 'James' had been 'chasing Tiger Tails, Tagging his friends and stealing 'golden eggs from the Big Bad Wolf while he played 'What's the time Mr Rigby Wolf?'
Now exhausted, he is back home, clutching his birthday party medal while he is fast asleep. No doubt reliving all the fun games he played with his friends from his class. He was not even the Birthday Boy, but three guesses what sort of birthday party he will want for his birthday next year!
LittleLions-Rugby offers fun birthday parties for girls and boys between the ages of 2.5-7 years old.  We don't focus on the rugby; we focus on the FUN!
Little Learners

Are YOU ready for some Messy Mark Making fun this summer?
Come along and join us at one of our multi award-winning Little Learners classes and events! Be introduced to our fab Mark Making Characters and have an absolute blast!
Exploring sand, gloop, playdough and more has never been as fun!
Nimble Arts

Nimble Arts is no ordinary holiday club! Join us 8:00 - 6:30 with flexible drop-off and pick up from 26th July - 27th August in SE22 for a daily adventure featuring creative workshops with industry professionals to explore new themes every day!
You'll be welcomed into a small age-group bubble of 15 every day where you'll be supported to make friends and work with your team to create SO many new things, as well as a session on our giant bouncy castle and team building games. Where else can you meet some wriggly reptiles one day, hang out with Elizabeth I the next, and go on a virtual reality adventure through space the next?
Nimble Arts is an Ousted-registered holiday club and can be paid for by Tax-free Childcare and Childcare vouchers and you can also spread the cost of your booking.
Supercharge your child's future with a Fire Tech
course this summer.
Fire Tech is the UK's favourite tech courses for kids aged 8-17. They have taught over 80,000 young people across the world, and this summer they invite young people to join the tech fun online or in-person.
Their model of creative, fun, challenging project-based learning gives students the perfect environment to flourish – whatever their tech background.
Join Fire Tech this July and August, in-person in London (SW10 or NW3) or from anywhere online. Get £25 off using code: KIDS25

Busylizzy: Flexible Fitness & Fun for mums and little ones

Are you a new mum looking for fun things to do with your baby? A way to keep fit? Or connect with other mums on maternity leave? We can help!  Busylizzy offers a bumper timetable of pregnancy & postnatal fitness and baby classes - both locally and online, 50 weeks of the year!

Our baby classes, including Baby Massage, Baby Yoga, Baby Signing, Baby Boogie & Music, are designed to aid developmental milestones, stimulate or soothe.

Our fitness classes are tailored to pre- and postnatal needs and cater to all fitness levels. Pilates and Yoga to re-strengthen your core after pregnancy, stretch and tone, and Aerobics and Bootcamp or Buggy Fitness for an endorphin hit! The best bit? You can do the classes with your baby right there with you so no need for childcare!

We have a number of clubs across the UK, as well as a full online offering. Access starts from just £20 / month.
The Little Sensory Co - multi sensory franchise offering a variety of classes from birth - 5 years.
We will be offering a variety of sessions and workshops over the summer holiday period, including Messy Play Events, Baby Massage Workshops, Summer Baby Yoga Classes and Sensory Room Sessions.
Our Little Mess Summer events are suitable from 6 months to 5 years and include 'Under the Sea' and 'Mini Beasts' - perfect for any little explorer! We also have a crafts corner available for older siblings aged 6-10 years.
Little Yoga and Little Massage is there perfect way to bond and relax with your little one and learn skills to help naturally soothe and comfort your baby.
Little Glow offers a magical sensory space to explore with your baby. Meet other parents, whilst promoting your babies sensory development.
We have lots of offer for all pre school ages this summer!
Gymboree Play & Music
Building confident learners.  
Founded 45 years ago, Gymboree Play & Music is the global leader in early childhood development programmes with classes in over 700 locations in over 40 countries.
Gymboree Play & Music classes utilise a unique and impressive combination of music, movement, props, imaginary play and custom-designed and patented apparatus, all to create a fun and magical world where children learn, thrive and most importantly have fun.
Research has shown that young children learn best – and have the most fun – when parents and carers enter their world of play and imagination. At Gymboree Play & Music, every adult is an active participant and play partner, making time at Gymboree Play & Music all the more fun and enjoyable.
Join Kidslingo for some lingo fun this summer!
We have a range of face to face and online classes running this summer to keep your little ones busy. Our multi award-winning classes are a fun and interactive mix of games, songs, actions, story-telling and drama, designed to develop language skills in a natural and engaging manner.
Children can join in with activities together such as treasure hunts, craft activities, story-times, movement and singalongs. We also provide fun home activity packs so that the children can practise their language skills in between classes.
Learning another language has huge benefits for young children including increased cognitive development, enhanced self-confidence and improved career opportunities in the longer term.  
There's never been a better time to give your child a skill for life!
Mini Athletics Superstar Holiday Camp
This summer Mini Athletics is on a mission to get 4-8 year olds across South East London up n active at our amazing Superstar Holiday Camp!!

3 hours of fun each day. There will be lots of Mini Athletics games and creative crafts with a different theme each day. At Holy Trinity Church in Forest Hill/Sydenham. Come get your Superstar Certificate! Dates as follows:
AUGUST:    
9th, 11th & 12th
16th, 18th & 19th
Come join us and experience all this for yourself!
You can book 1, 2...or all 6 days! £28.50 a day or £75 for the week.
Cook Stars

Join us at our fun Summer Holiday Workshops this year!  All ingredients, apron, equipment, and a craft activity included!
Our Cook Stars team is passionate about cooking and we simply LOVE good food! We share our love of cooking through teaching children and teenagers how to create their very own dishes from scratch.  And this summer we have some delicious treats lined up for your children over the holidays!!
We will be running lots of sessions at various locations throughout the UK so your child can join us to make some SCRUMPTIOUS treats!  So, keep your budding chefs entertained this summer with our cooking know-how and a friendly teacher!  All of our workshops include a fun craft activity too!
Hope you're as excited as we are!
X
MEMBER

Quick Sign-up

Or

Already have an account? Login here.
X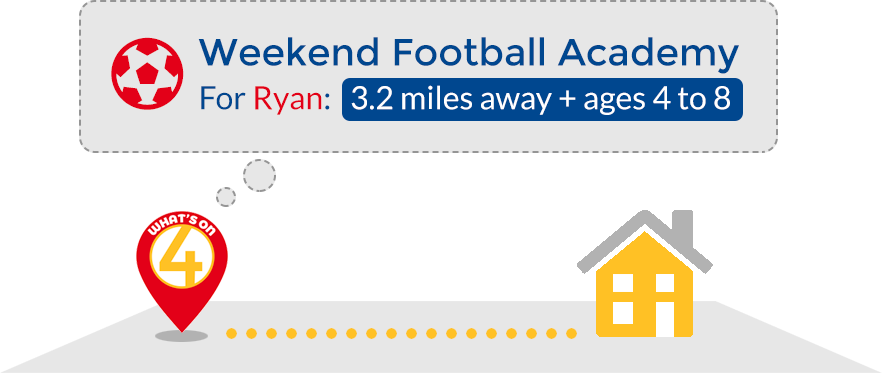 Sign-up for tailored recommendations for YOUR child
Fast sign-up with Facebook, Google or by email
Enter your location, childs interests and age group (all optional)
See recommendations and suggestons built especially for your child