Important update - Restrictions in Scotland, Northern Ireland, Wales and England may mean that classes in your local area are not running in-person at the moment. So that you and your child can continue to enjoy the many benefits of children's classes there may be online classes available and this information will be on the local class pages found in our search. It's best to check with the class teacher too.

We hope to be 'back in class' across the whole country once again very soon. Thank you for your support of What's On 4 Kids and all the amazing children's classes and activities across the UK

Close message
Children's singing, dancing and acting online classes
As parents and guardians, we know it's a challenging time trying to keep children motivated, but with almost 350 videos to watch, stagecoachathome.com enables young people to keep learning at their own pace, allowing them to thrive on their own terms. This promotes positive mental health and keeps young people occupied, engaged and active!

Stagecoach Performing Arts have created an Online Learning Studio providing quality performing arts education for young people aged 4 to 18. The online learning studio is home to bitesize 10-minutes sessions, full-length 30-minutes classes, masterclasses, top tips by industry experts and so much more, all created by Stagecoach teachers and well-known industry professionals like Simon Callow, Mike Denman, Paul Whitehouse and Claire Sweeny amongst others.

The lessons cover singing, dancing and acting disciplines as well as special classes for younger children (aged 4-6).
For your little ones, we have a special Peppa Pig collection! This includes six sessions for children to follow along as well as "Peppa Pig performs Muddy Puddles Live On Stage!"
For young adults, we have two musical theatre collections, spooky and kooky, "The Addams Family" and Queens iconic musical "We Will Rock You". Students can learn original parts from the top West End shows.
Stagecoach Performing Arts is the UK's largest network of extra-curricular performing arts schools for children, with over and 50,000 students enrolled in weekly classes worldwide.
Stagecoach aims to inspire their students, making a difference in their lives by teaching Creative Courage For Life®.
Notable alumni are Emma Watson, Jamie Bell, Eleanor Tomlinson, Tuppence Middleton, Tom Fletcher, Dani Harmer, Josh Cuthbert, Danny Mac and Charlotte Jaconelli.

If that wasn't enough you can stream the brilliant production of "The King and I" live from the London Palladium, for all the family to enjoy together!  

Join stagecoachathome here and sign up for a FREE 7-day trial





X
MEMBER

Quick Sign-up

Or

Already have an account? Login here.
X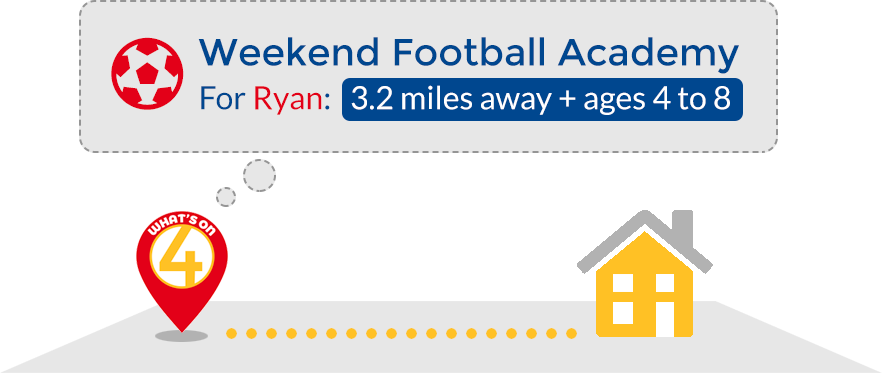 Sign-up for tailored recommendations for YOUR child
Fast sign-up with Facebook, Google or by email
Enter your location, childs interests and age group (all optional)
See recommendations and suggestons built especially for your child