Online classes and activities are a wonderful way to continue the fun and learning at home.
There are many reasons why parents and children love online classes...
You can't make your regular local class this week



Maybe your family are self-isolating or other temporary restrictions that mean you can't make your normal class.  An online class can fill this gap for as long as needed.
You can't find a local class that gives you what you want, when you want it


If what you want isn't available as a local class when you want it then you'll definitely find something very similar online because online classes can be enjoyed by everyone and anywhere  in the UK - in fact the world!
And you can do both!



There is no reason why you can't have the best of both and include online classes alongside your regular local classes.

There are so many different types of classes online, some are live and some are pre-recorded and on-demand to fit in with you.
But, as with local classes, always check that the classes are created and delivered by qualified professionals and have appropriate safe guarding in place.
Download our certificate if you'd like to give your child a weekly record of their class achievements!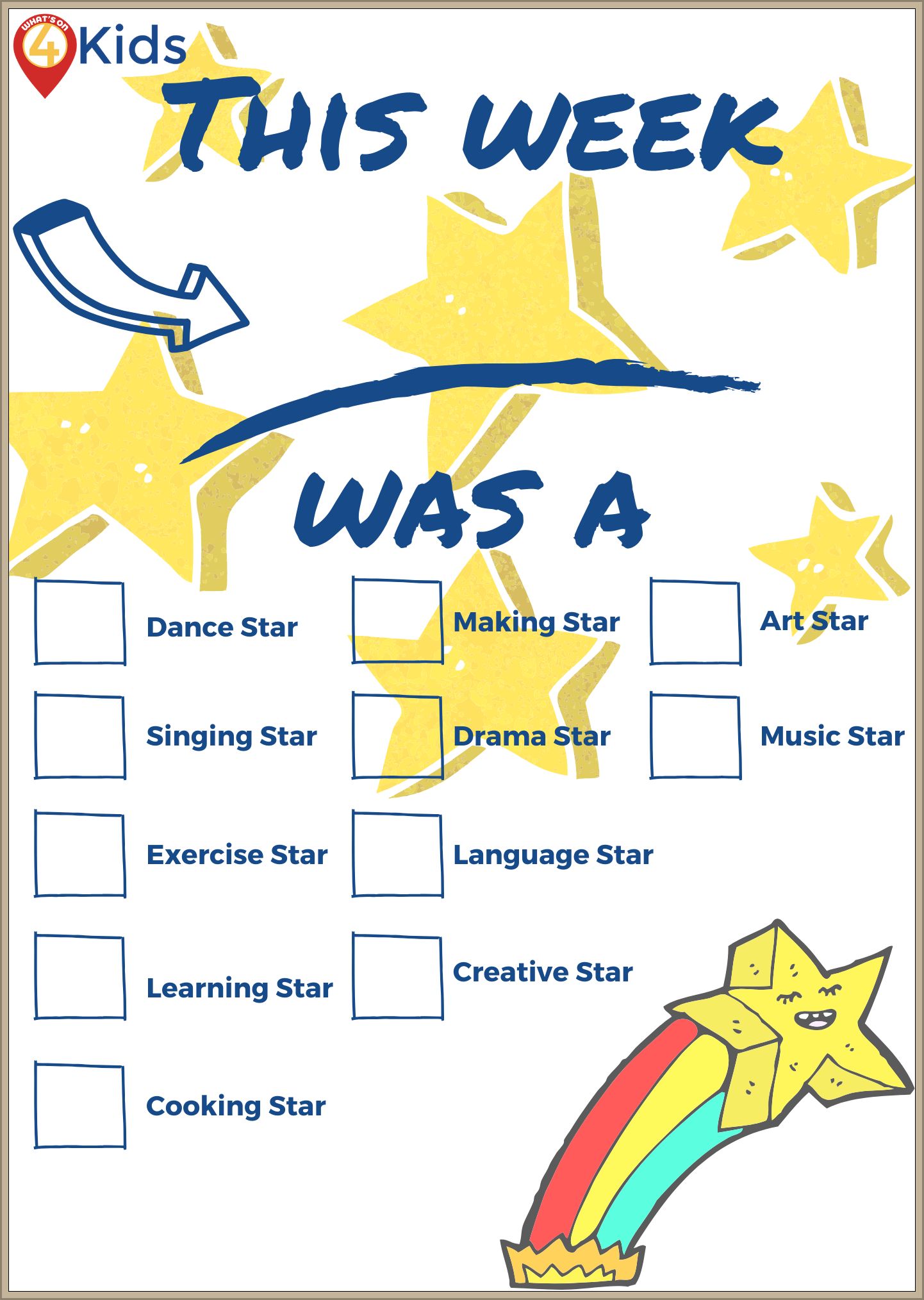 Here are some of our online class suggestions to get you and your child started!
Use the
Digital

filter on our main search to find the online classes from your local children's activities teachers too!
Explore online children's classes

diddi dance

diddi dance in da house is back 💃🏻🕺🏿
We are super excited to bring you diddi dance classes online, so you can join in at home. Our online sessions will be run by our regular teachers to keep your little ones active. Our classes provide exercise for your diddi dancer, continue to help your child's development and help keep a fun routine at home.
We have had awesome feedback from the families who are already joining our online sessions and you can join us too! Contact your local diddi dance for all the information and book your place.
We hope you'll be joining us very soon 🙂 Join in here

The Creation Station

Give your child online creative fun and inspire their imagination!
When you book your classes you receive a special delivery with the craft supplies you need.
Activities include discovering where polar bears live and painting with melting ice, making your own weighing scales to weigh the animals in the farmyard, creating bubble snakes and helping them wriggle, creating dinosaur fossils, creating a mini green house and helping your plants grow, designing a 'Leaf Luminaire' to brighten up the dark evenings, modelling your own pet and lots more creative fun.

Book online to day and discover why 7,000+ customers  have rated our activities 5-Star - Join in here
Animateys Stories and Drama

Where storybook meets activity class!
Fly to the moon, grow tomatoes, ride on a dragon ... and much more!! All whilst staying warm and dry in the comfort of your living room.  We offer a library of stories and dramatic play sessions for you and your children. We aim to retain the magic of a traditional book via our hand painted watercolour illustrations - whilst bringing them to life with animations and engaging storytelling. The stories are presented by storyteller Helen and actor, Charlie using an interactive video platform and are complete with fun and varied programme of music, movement and drama games.

Every session helps build children's vocabulary by immersing them in rich language and allowing them to play with it during the activities. They teach children about the world around them and help develop key listening and communication skills.  Most of all - it's super fun and packed with silliness! 
Dance Days

With our primary school visits cancelled, we have opened up exclusive access to our online dance workshop videos, Dance Days TV.
Fourteen educational dance workshops, dance across the globe and back in time with our world and history styles, your children will learn a whole dance routine. Our easy to follow videos include a sprinkling of educational facts and introduction to the class.
Dance at a time that works for you, take a break from home learning with our educational dance workshop videos.

Find out more and join in here

Funk Street Dance
Do you have children who LOVE to dance but don't want to take part in shows, exams or competition? THIS is the class for them! Our online Kids Street Dance classes (suitable for children aged 5-11) are centred around FUN and are a great way for your child to keep active, develop physical strength, build confidence, meet and interact with other children and develop their social skills – all HUGELY important benefits for cooped up kids in a pandemic!
A 45-minute class consists of a warm-up, games, foundational street dance moves and dance routines.
Sign up HERE for a Half-Price trial NOW!!

Kalma Life
We are super excited to bring you Kalma Life yoga massage and mindfulness classes online, so you can join in at home. Our online sessions will be run by our regular teachers to keep your little ones active. You can keep your kids chilled out with kalma classes!
We have had awesome feedback from the families who are already joining our online sessions and you can join us too! Contact your local Kalma Life branch for all the information and book your place.
We hope you'll be joining us very soon 🙂 Join in here
Captain Fantastic

Captain Fantastic are offering children of all ages free entertainment throughout lockdown.

Sessions include our much-loved Toddler Groups, plus a Magic Show, Hattie History and Fantastic Fitness. For film making fun and drama games, check out our After-School Film Club and if you've got a child who wants to learn show-stopping magic tricks, take a look at our Magic Club.

We also run Virtual Play Dates and for any little ones with lockdown birthdays coming up, we also offer our best-selling Online Birthday Parties!

For more information and links to our online sessions, visit here

Tot Bop Online

Dance off that pent up energy and stay creative with Tot Bop Online!
Bright, engaging and imaginative online dance classes for ages 1-9, we have a class for every age and stage, all tailored to enhance your child's development. Our fun and funky classes are designed to educate as well as entertain. Head to Tot Bop Online to find out more.
Our weekly classes are available 24/7 for you to fit it into your schedule whenever it suits and access multiple times if you wish. Come and join our happy dancers at Tot Bop Online and let's keep moving in 2021!  Join in here

One Day Film School - Make a short film at home (Age 8-18).
Based on Young Film Academy's award-winning workshop, young filmmakers are guided through the whole filmmaking process, learning camera, screenwriting, stunt choreography... then create a short film for sharing with family, friends... the whole world! It also enables remote collaboration between households.
Learn about Film History, Stunt Choreography, Camera, Scriptwriting & Editing - then take the 10 Shot Film Challenge and create your own mini-masterpiece using just a smartphone or tablet.
Find more details, testimonials, FAQs and watch a short trailer here
Stagecoach Performing Arts

Stagecoach Performing Arts' Online Learning Studio provides quality performing arts education for young people aged 4 to 18. The Online Learning Studio is home to bitesize 10-minutes sessions, 30-minutes classes, masterclasses, top tips by industry experts and so much more, all created by Stagecoach teachers and well-known industry professionals like Simon Callow, Mike Denman, Paul Whitehouse and Claire Sweeny amongst others.  The lessons cover singing, dancing and acting disciplines as well as special classes for younger children (aged 4-6).  

With almost 350 videos to watch, stagecoachathome enables young people to keep learning at their own pace, allowing them to thrive on their own terms. All videos can be accessed via our iOS app, just search stagecoachathome!
Join stagecoachathome here and sign up for a FREE 7-day trial.

Number Train
All aboard the Number Train as it takes your child on a virtual adventure each week learning about maths along the way!  Through singing, dancing, playing games and making crafts, the children will explore numbers, shape, counting, positional language and so much more in a fun and interactive way so they feel confident with maths from an early age.  Suitable for children aged 2 ½ - 5 years.
Only £4 per week for a 40 min video and an art pack.
"Thanks for making my little girl so happy"  "It's the highlight of our week"


Rhythm Time
Enjoy Rhythm Time's fun, developmental and popular music classes for BABIES, TODDLERS & PRESCHOOLERS AT HOME & ONLINE!🎵⁠ Watch at a convenient time and as often as you like!
Our specially created activities help your little one's COMMUNICATION, SPEECH, CONFIDENCE, LITERACY, LISTENING SKILLS & PHYSICAL DEVELOPMENT - all whilst having fun to music!
Enjoy access to lots of extra fun online resources including stories, crafts, colouring sheets, activities and bonus videos!
Plus we've recently launched a NEW package of exclusive and FREE customer events from Yoga to Mini First Aid.  So together, we'll help you get through this bumpy time!   

Book now and join in here

Blank Canvas Art Club
Skills based Fine Art classes for children aged 6-16.
Our imaginative kids classes encourage your child to learn about colour & texture, form and shape, scale & perspective plus many more art basics using different techniques & skills as well as learning about artists, art movements.

Creating Art can boost your children's confidence and self-esteem as well increase their problem solving abilities, and in these days of the pandemic, with home schooling often focusing on Maths & English, these classes bring some much needed down time with full tutor interaction at the same time as staying connected to people their own age.
Free first class when you sign up for a term, and subsequent member benefits.  Join in here

Junior Game Creators
Junior Game Creators run virtual workshops teaching kids to code by making their own video games.
We have daytime home schooling clubs, after school clubs and holiday workshops. Suitable for ages 7 plus.
We host our workshops using a free program called Scratch in collaboration with zoom and have developed our own worksheets, so each workshop learners work on a different game and adopt new skills in each lesson. Learners progress through increasingly complex levels.
Sporty Minis

Parents –  Are your children missing their usual movement or sports class during lockdown? Sporty Minis' on-line sessions offer more than just a workout.  Our specialist teachers & sports coaches have devised a series of YouTube videos, each one 15-20 mins long, designed especially for children aged 2-5 and 5-7.

Our fun, interactive sessions include elements of: dance, football, gymnastics, multi-sklills and rugby.  No special equipment & can be done in a small space.

The Sporty Minis team are passionate about keeping children active, developing their skills and encouraging physical confidence.  Only £24 for lifetime access to our 150+ on-demand sessions library
Choirs4kids
ZoomSing provides so many opportunities for children who don't have access to music in schools. Children are more engaged, connecting with others across the country and world in our online sessions. The growth in confidence of so many of our students has been unbelievable.
ZoomSing is open to all children. Whether you homeschool, your child has specific needs or you are in lockdown.  It is great for those kids who lack confidence as they can sing as loud as they like without fear of anyone hearing them.  Bonus professional resources for between classes to continue watching again and again
The Whole of Me Home Schooling toolkit for parents
An online toolkit for parent & children age 5 - 8 years, created by the founder of Tatty Bumpkin Sam Petter & educationalist Philip Davis
There are over 20 resources; from a  20 min video yoga story to do with your child, mindful colouring, craft, breath & sensory activities, & a 20 min yoga class for you & your older children. For £10 you get all of this plus songs, flashcards & 5 home schooling tips. With 30 years experience of working in the primary sector, this is a simple, fun & creative activity pack with practical tips.

Musical Bumps

Musical Bumps @ Home classes offer top-quality, relaxed and fun music sessions for babies, toddlers and pre-schoolers to enjoy with their parents or carers.

In our classes we use songs, rhymes, actions, movement, and play with puppets, props and of course musical instruments. Our team of experienced teachers and musicians delivers interactive and engaging classes via Zoom, along with pre-recorded classes available on YouTube.  Learning that's fun is learning that's remembered. From newborn to starting school, sing and learn with Musical Bumps!

To find out more or get in touch please visit our website

Tappy Toes
Don't get stuck in a lockdown rut! Keep calm and carry on zooming, with Tappy Toes! 

Dance classes for ages 6 months to 5 years, live online.   Head to tappytoes to book your weekly family pass, and let us entertain you. Our mini dancers are making fantastic progress, and it gives you some relief too!

We use lots of household items as props during our classes, so you'll find your little one loves finding out what we're using each week and will be completely engrossed, even through a computer screen!
Click on the map pin nearest you to dance along with your local Tappy Toes teacher

Gymboree Play & Music
Gymbo @ Home

As once again we pause our face-to-face classes during Lockdown, some of our centres are offering Gymbo @ Home, a combination of short live-action and pre-recorded interactive videos delivered via closed Facebook groups. 
For more information contact your local Gymboree Play & Music centre or watch out for FREE national live events on our Facebook page. Gymboree Play & Music classes utilise a unique and impressive combination of music, movement, props, imaginary play and custom-designed and patented apparatus, all to create a fun and magical world where children learn, thrive and most importantly have fun.

Kidslingo
Looking for some lockdown educational fun?  At Kidslingo we are delighted to provide online French and Spanish classes for little ones age 0 – 11 years, via live Zoom or pre-recorded videos.

Our multi award-winning classes are a fun and interactive mix of games, songs, actions, story-telling and drama, designed to develop language skills in a natural and engaging manner. Children can join in with activities together such as virtual treasure hunts, story-times and singalongs. Classes also available for schools and nurseries.

Learning another language has huge benefits for young children including increased cognitive development and enhanced career opportunities longer term.  Join in here

Little Learners

We are back every Tuesday & Thursday Morning LIVE on Facebook with a different Mark Making activity each day!
Each class is designed based on our award winning Mark Making Programme to help your little one on their journey of learning to write. From Edible Messy Play to Sensory Toy Making, your mornings in lockdown are now looking a little less daunting! See you all there, lets all get through this together!
MagiKats Maths & English

Need extra help with maths and English at home? At MagiKats, flexible learning is the order of the day! MagiKats is designed to fit in with you, so no matter what's going on at home, we ensure your child improves.
Choose from…
Online workshops:
Regular workshops delivered by a highly skilled mentor, with work targeted to your child's level. All sessions include discussion and most include written work.


Offline Study Packs:

Every student has individual needs, so our printed study packs include individually created worksheets to target exactly what each student needs to improve.


…or both! Whatever works for you.

Sparks Online Filmmaking Camp!

 We aren't going to let a little thing like lockdown stop us from helping kids and teens make their very own films!
Take part this February half term to make your own movie full of fantastical adventures, set lightyears away.  In this fun movie making workshop on Zoom, young filmmakers aged 7-14 will learn all about how to put together their own production. Along with plenty of filmmaking fundamentals, they'll explore imaginative art direction and how to produce some incredible visual effects, and they will also get to keep a copy of their film at the end!

LCF French & Spanish Online Classes
LCF has been operating after school fun clubs for French and Spanish for 30 years.
With our network of franchisees and resources which include our website Babelzone we can now offer online classes.
Designed around the KS1/2 curriculum Babelzone contains stories, songs, games and exercises that bring languages alive.  Perfect for our tutors to base online classes around. Our aim is to make your child's learning an enjoyable experience.
These are engaging fun sessions but educational. Generally 30 minutes and delivered by our tutors who are all DBS checked.  Join in here

Three Bears Cookery Club

Join Three Bears Cookery Club on their Online Cookery Classes, learn new skills and make something yummy to share with your family. Our award winning cookery classes are the perfect activity for your junior bakers aged 2 - 14 years.
We have a number of classes available including our holiday online workshops.
X
MEMBER

Quick Sign-up

Or

Already have an account? Login here.
X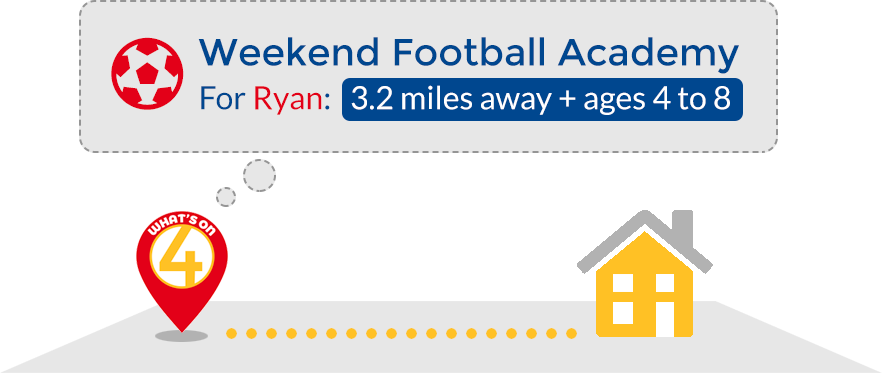 Sign-up for tailored recommendations for YOUR child
Fast sign-up with Facebook, Google or by email
Enter your location, childs interests and age group (all optional)
See recommendations and suggestons built especially for your child