Easter traditionally represents new beginnings – baby lambs in the fields, spring flowers in bloom and a real sense of renewal with summer enticingly just round the corner. Here at What's On 4 Kids we are big fans of all the chocolate too not forgetting the Easter egg hunts and hot cross buns!

After the challenging times we have all recently endured, this year more than ever we are so excited to be looking forward to getting up and out and enjoying a wealth of fantastic children's activities !
Take a look at this fantastic selection of events and activities available this Easter to help keep children healthy, happy and active!

beecard ~ The gift of a huge choice of local children classes!

Add beecard to your child's Easter gift wish list now and they will receive a present that can last a lifetime.

Grandparents, aunts, uncles and anyone else can now give a truly thoughtul gift to your child – a life-changing gift that promotes health and well-being, fun, educational benefits, and one that little ones can experience and enjoy with their family.
Easy to buy, easy to give, valid at 100s of locations across the UK.
By gifting a beecard, a child, with their parents/carers, will be able to choose from some of the best and most popular children's activities and classes in their area. From award-winning sports, music, drama and dance activities to academic and language classes.
Buy, receive and spend beecard all on the dedicated app HERE.

Barracudas Activity Day Camps

Your child can have a real adventure in the school holidays at an Easter camp on your doorstep. Whilst we might not be able to go to far-flung places just yet, there's plenty to explore at Barracudas.
Kids aged between 4 ½ - 14 years old can still have an Easter of fun at camp. Barracudas is known for being a leader in the field, offering the widest range of activities in the school holidays. This year is no exception and they're launching a great range of unique sessions from Stop Motion and Circus Spectacular to Chill Out Yoga and more.
Barracudas is also a great choice for parents. With COVID-19 financially risk-free bookings, COVID-19 Secure Camps and flexible booking options, you can have peace of mind. They also accept all childcare vouchers and tax-free childcare!
Book them in for a full week at your local camp to give them something to get excited about. The sooner you book, the more time they've got to look forward to it!  Join in HERE

Geo Journey

Keep little ones entertained this Easter with Geo Journey.  The perfect Easter gift that keeps them learning in a fun way!
Start with an explorer kit then receive monthly packs from our cute characters Geo the owl and Atlas the puppy.  Learn about a new country each month.
Explorer kit includes large world map for their wall, suitcase, travel journal, passport, stickers, photos and more!  Monthly packs include a letter, photos, stickers, fact card, travel ticket and an exciting SOUVENIR – such as a boomerang from Australia
Made for Mums GOLD Award winner.
Use code EASTERKIDS to save £5 and receive a free Happy Easter postcard in the explorer kit and a happy easter tag on the suitcase.  Learn more about starting your adventure HERE

Spa Babies

Spa Babies established In 2019 Is the leading Baby Spa in the U.K. as featured in the Daily Mail.
Designed for babies between 0-9 months old. The baby spa is a 60 minute parent and baby bonding experience. A full sensory experience, lights out, relaxing scent and calming music helps create the perfect Spa Babies environment. Babies will experience our spa baths, positive touch guidance and baby facials to help encourage parent baby bonding. Finish by capturing a unique Spa Babies photo.
This is a chance for you as the parent to truly unwind and have complete guilt free hour with baby and create true lasting memories.
We aren't offering online classes but we will be back with classes in Sutton Coldfield, Leamington Spa and Solihull. Classes are filling up already for our April to July class dates. Make sure you don't miss out and book your slot here today.
Young Film Academy
One Day Film School - Make a short film at home (Age 8-18). Based on Young Film Academy's award-winning workshop, young filmmakers are guided through the whole filmmaking process, learning camera, screenwriting, stunt choreography... then create a short film for sharing with family, friends... the whole world!
also enables remote collaboration between households. Learn about Film History, Stunt Choreography, Camera, Scriptwriting & Editing - then take the 10 Shot Film Challenge and create your own mini-masterpiece using just a smartphone or tablet.

Make a short film - create your own mini-masterpiece.  Join in HERE

Blue Performing Arts
Our fantastic Easter camp is aimed at producing a 30-minute show for all parents and family to watch and enjoy.  And to make it really special we have special guests from West End Shows and music workshops.
Join us and you can Dance, Sing and Act with Industry Performers!  April 5-16th April (5- to 12-year-olds) Monday to Friday 8.30am – 6pm
Daily rate is £37.50 or why not book for the full week £150 or for the 2 weeks £250.  Join us at Smallwood Primary, SW17 0TN
Personalised Easter Bunny Videos and Interactive Easter Bunny Egg hunts

Give your child or grandchild an Easter gift they won't forget this year with a personal interactive video for your little bunny this Easter. The video will include their name, age and bespoke details that you give us about them. The Easter bunny will give them a special message of up to 100 words as well as teaching them his Easter Bunny hop song and dance and will read his special Easter Bunny story!
Or why not have your egg hunt presented on video by the Easter Bunny challenging your kids to solve his riddles and to celebrate your children can join in with the Easter Bunny Hop song and dance.
After a difficult year, your child deserves egg-citing Easter memories and moments that make them feel unique, special and magical. And don't forget we are offering a special bundle if you want to join in with both these fantastic activities.  Join in HERE

Activate Camps

Activate Camps is the leading provider of active and inspiring sport specific and multi activity childcare camps. Each year we operate over 150 camps, including The Cricket Academy, Netball Fever, Freestyle Soccer Camps, Start! by Nile Wilson Gymnastics, The Cooking Club and Hockey Masterclass together with Multi Activity Camps.

On many of our sport specific camps they feature a current or ex-professional athlete, giving children a unique opportunity to meet their sporting role models. On our Multi Activity Camps, we work with fantastic partners to deliver exciting and engaging themes to make sure every camp is packed full of fun.

We are Ofsted registered, which means every camp adheres to Ofsted's holiday camps best practice. All our staff are DBS checked and we will always have at least one first aid trained staff member on site at all times.
X
MEMBER

Quick Sign-up

Or

Already have an account? Login here.
X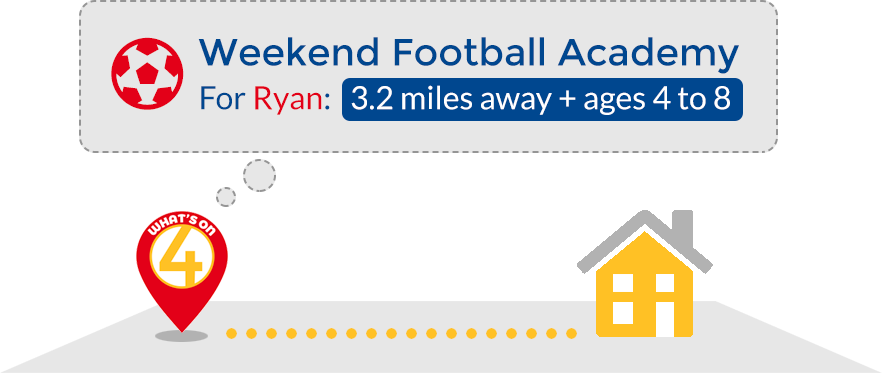 Sign-up for tailored recommendations for YOUR child
Fast sign-up with Facebook, Google or by email
Enter your location, childs interests and age group (all optional)
See recommendations and suggestons built especially for your child