business huddle will be back but we're not sure when right now
please check back or keep an eye out on our social media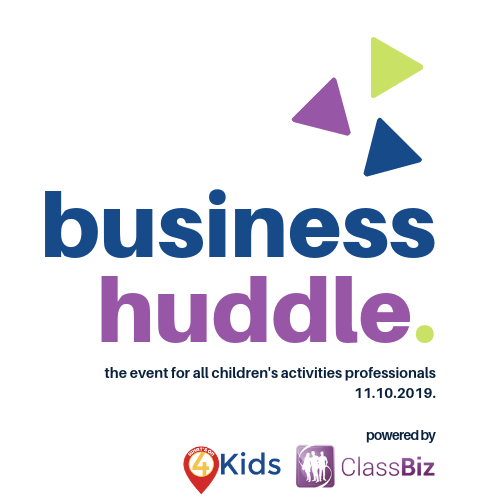 Huge thank you to everyone who attended the business huddle 2019, our hosts NatWest and all sponsors
"interesting, informative and entertaining"   "a fantastic vibe"   "informative, inspirational, friendly"  "I loved the business huddle"  "all very relevant"  "great networking and business contacts"  "an inspiring event that connects people and supports businesses in raising standards"  "useful, inspiring and slick"
Over one hundred like-minded children's activities professionals came together for an informal but informative afternoon event dedicated to the opportunities and challenges of our sector. 

They gained knowledge and inspiration to boost their children's activities business. 
And connected with a wealth of influencers, champions and stakeholders within the children's activities sector including founders of SMEs, start-ups and growing businesses, franchisors of national and international networks,  franchisees and business managers,  activity leaders and teachers,  industry experts,  owners and directors of national and international brands and businesses aligned to and supporting this energetic, fast-developing sector.
11th October 2019 1.10pm to 4.15pm

Event Programme and Speaker Line Up

13:10 Welcome coffee, networking and registration
13:30 Hosts' welcome with Sam Willoughby, Managing Director, What's On 4 and  George Bentley, UK Managing Director, ClassBiz
13:35 Inspiring opening address:
from sabotage to success in 20 minutes - how to manage the 'messy middle'

with Michelle Reeves, Certified Life and Confidence Coach, Michelle Reeves Coaching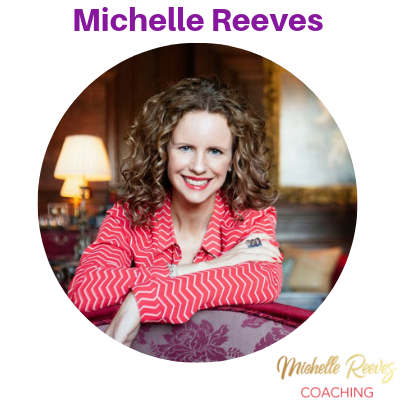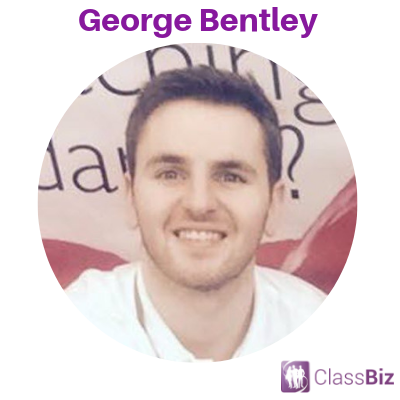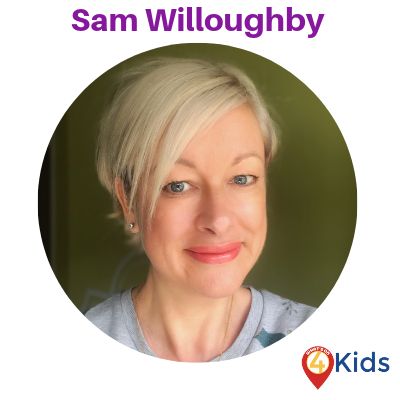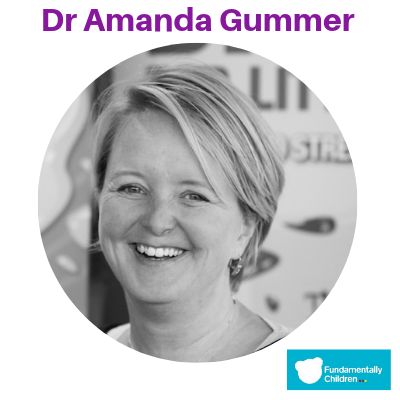 13:55 The
'need to know'

snapshot session:

the latest information and legislation to support running and growing your business
Your session host is Sue Lee, Managing Director, Morton Michel

• Franchise Finance - Mark Scott, Franchise Development Manager, NatWest
• GDPR and beyond! Keeping on top of changes in the law to best manage your business - Annabel Kaye, Managing Director, Koffee Klatch
• Making Tax Digital - Moving into the 21st Century - Kieran James, Managing Director, Stryde
• Q&A (time permitting)

14:45 Managing shared challenges:
tools and solutions to support you and your children's activities business

as sponsored by diddi dance

Your session host is Anne-Marie Martin, Founder and Director, diddi dance and Director, under 1 roof kids with Dr Amanda Gummer, Research Psychologist and Founder, FundamentallyChildren.com and Jane Maudsley, Founder and Franchisor, Little Voices

• Managing in-class behaviour issues
• Safeguarding concerns – what to look for and when/how to act
• Winning work with schools and nurseries
• Q&A (time permitting)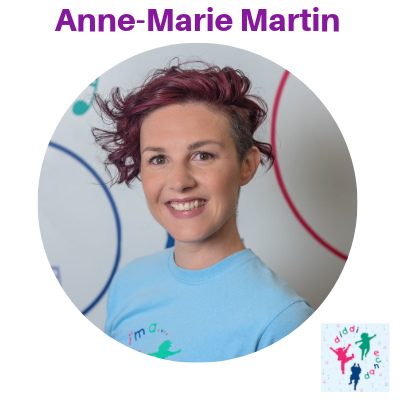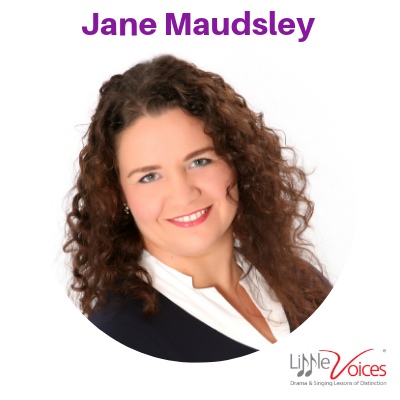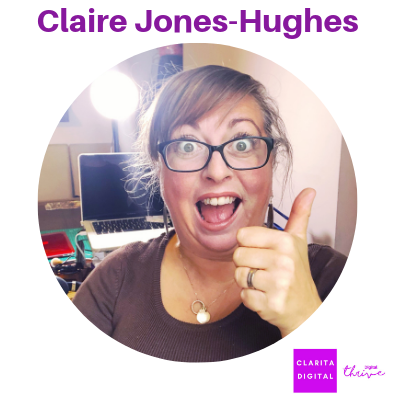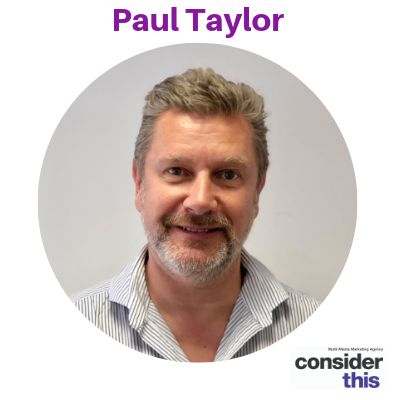 15:10 Marketing
2020

as sponsored by The Strings Club

Your session host Sam Willoughby with Claire Jones-Hughes, Founder and Director, Clarita Digital Consultancy and Paul Taylor, CEO, Consider This UK 

• The Instagram opportunity and working with influencers
• Sound marketing strategy through integrated marketing   
• Online video marketing and achieving dynamic content across multiple platforms          
• The 7 Ps of marketing
• Q&A (time permitting)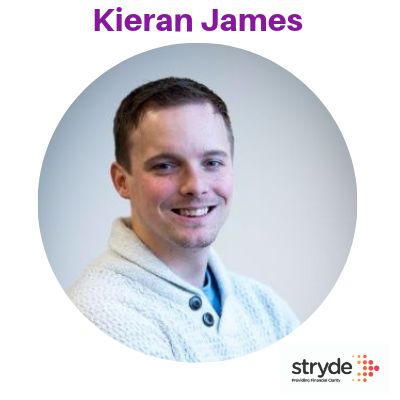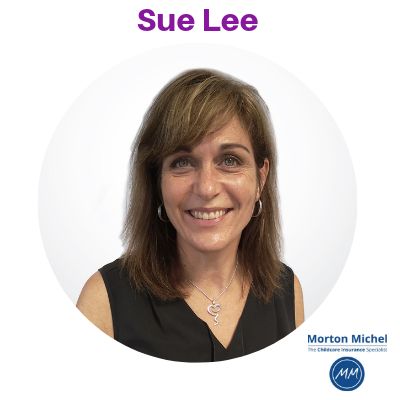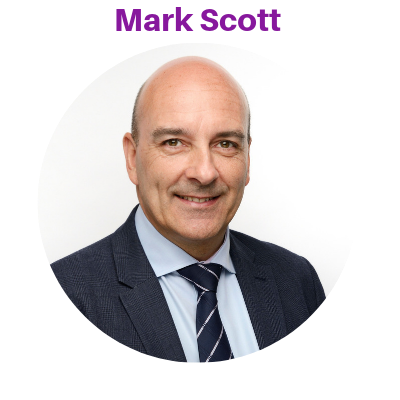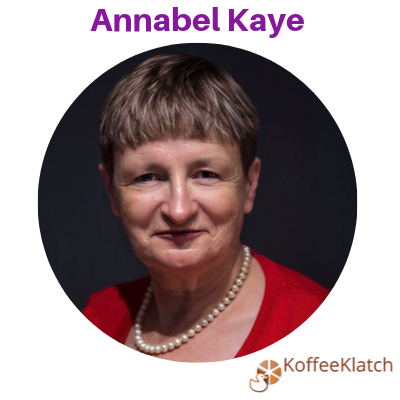 15:50 Inspiring closing address:
when life gives you lemons, make a mojito

with Cara Sayer, Chief Sleep Officer, SnoozeShade

16:10 Hosts' closing remarks with Sam Willoughby, Managing Director, What's On 4 and   George Bentley, UK Managing Director, ClassBiz
16:15 Networking, exhibition time and refreshments 

17:00 What's On 4 Kids Awards commence (tickets for the awards MUST be pre-booked)

Please note the organisers reserve the right to make amends to this line-up, including presentations, content, event date, location and speakers without notice .

Just some of the amazing children's activities who attended

Introducing our fabulous speakers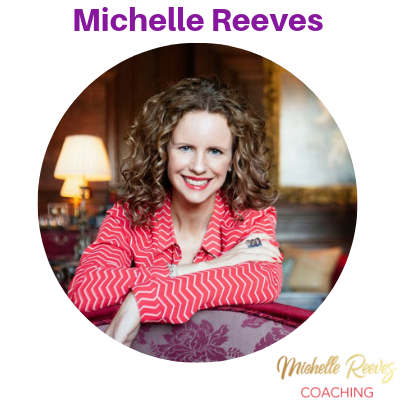 Michelle Reeves is a certified life and confidence coach, author of 'The Happiness Habits Transformation' and host of The Ideal Life Club podcast.

In 2008 Michelle left behind a successful corporate career in the UK and moved to China for four years where her life fell apart. A traumatic birth and treatment for post-natal depression left her broken and searching for a way back to her former self. Over time and through the combination of eight Happiness Habits she transformed her life from functioning to flourishing.  

Michelle believes that everyone has their own special brand of magic and adores helping ambitious women ditch self-doubt and super-charge their clarity, confidence, courage and consistency so they can fast-track their ideal life and business.
Website: michellereevescoaching.com

The Happiness Habits Transformation
"A brilliantly engaging practical guide on changing your mindset and transforming your life."

At the business huddle you will see Michelle in action and also have the opportunity to have your copy of 'The Happiness Habits Transformation' signed!

Get your copy and find out more here - hold on tight for an inspiring read!

Kieran James is a husband, father of two, amateur athlete, relentless reader and has a passion for education; particularly financial. He is Managing Director of Accountancy firm Stryde.  Their aim is to provide financial clarity to franchises and small businesses through services such as business plan creation, financial training, accountancy and supporting the automation of financial processes. 

He's also Non Executive Director of the Children's Activities Association, a not for profit organisation that helps parents, schools, nurseries and children's activities providers to raise the standard of children's activity provision.
 
Website: www.stryde.co.uk

Anne-Marie Martin started diddi dance 16 years ago after seeing a gap in the market for a funky gender neutral class making dance fun not formal from an early age, her philosophy is a child's first experience of a dance class should be fun so they take that positive experience with them in life and want to be physically active as they grow older - encourage a love of movement that will last a lifetime.

A qualified dance teacher with over 25 years teaching experience and franchisor, Anne-Marie also owns under 1 roof kids, a unique multi use family centre in London hosting many elements all under 1 roof from sensory room and soft play to theatre and music room, cafe, shops and children hairdressers plus 140 place nursery and sports studios, spa and fitness suite.

She franchised diddi dance back in 2006 and the network stands at over 50 territories across the UK. She still teaches 9 classes a week herself so can advise the franchisees and develop new content through her ongoing experience.

Website: www.diddidance.com www.under1roofkids.com

Little Voices was founded in Lancashire in 2007 by Jane Maudsley, Inspirational Woman in Franchising 2018.  Ranked within the Top 100 UK franchises, winner of the Best Music Activity for School Aged Children and accredited with 5 GOLD stars from the Children's Activities Association for excellence. 

Little Voices builds confidence and nurtures talent through inspirational education in music and drama for children aged 4-18 years.
Every child follows a LAMDA syllabus. Little Voices have a consistent 11 year 100% pass rate with the London Academy of Music and Dramatic Art ( LAMDA ). Little Voices is currently LAMDA's second biggest customer globally having taken tens of thousands of examinations.
 
Jane is the founder and CEO, franchising the business nationally after running the flagship model for several years. She is mummy to a 12 year old daughter, a trained opera singer and started the business when her daughter was 3 month old as a single mum.  Jane is so passionate about teaching and the children's activities sector and the importance of the arts for every child across the country in schools.

Website: www.littlevoices.org.uk

Claire Jones-Hughes supports businesses of all sizes with their digital marketing and online communications to grow audiences and reach more customers. For Children's Activities Week her social campaign reached over 26m people.

From strategy to creative campaigns, to training and mentoring, she believes that no great idea or business should be held back due to digital overwhelm or lack of skills and knowledge.

Her Digital Thrive online training programme with built-in coaching helps businesses with limited resources achieve their goals online.
 
Website: www.claritadigital.com

Cara invented SnoozeShade, the UK's best-selling range of baby sun and sleep shades when she couldn't find a product that helped her baby daughter to sleep in the pram when they were out.
Since then, Cara has developed a further 12 products (with more in the pipeline) from listening to customer feedback.
The SnoozeShade range has won over 70 awards worldwide and is sold by Boots, JoJoMamanBebe and is a bestseller on Amazon in the UK and US. Recommended by baby sleep experts globally, it has been seen on the prams of celebrities as well as being a true 'word of mouth' product which is recommended from one mum to the other.
Cara is now helping other small businesses by sharing her real life experience, with full ups and downs as well as extensive expertise on Facebook on Make It | Market It | Sell It.

Website: www.snoozeshade.com

Mark Scott joined NatWest, now part of the Royal Bank of Scotland Group, in 1982 and has gained a wide range of experience within the small business sector, having managed the banks small business advisers in the City and West End and relationships with national organisations.

In 1992 he became an Associate of the Chartered Institute of Banking (now the Chartered Bankers Institute).

He joined the NatWest Franchise section in 1998 as Senior Franchise Manager.  He has undertaken a number of roles within the team including Head of the team for half this time.

In 2005 he was appointed to the Board of the British Franchise Association for a 2 year period.  

He is now Franchise Development Manager where his role covers many aspects, including managing the relationship with franchisors in London and the south east.

Mark is a regular speaker at various seminars for prospective franchisees and franchisors, including the British Franchise Association.  

He was one of the first people to gain the BFA's Qualified Franchise Professional (QFP) award.


UK Managing Director for ThinkSmart Software, George Bentley, took a slightly different route to other millennial friends of his.

At 16, George finished secondary school and went to a full time tennis academy to pursue his dream of becoming a professional tennis player. After 2 years of trying, George reached national standard and then decided to turn his attention to coaching tennis and passing on his passion. His coaching took him across to the other side of the world where he became a full time tennis coach for Australia's most prestigious tennis club, Kooyong Country Club.

George was itching to progress into the business side of tennis and at 20 years old, he was lucky enough to be introduced to his now business partner and software engineer, Andrew Leigh, and the rest is history. 10 years later, George & Andrew now have 2200 children's activity providers using their software and an office in both Australia and the UK.

Website: www.thinksmartsoftware.com/en-gb/
Sue Lee has been Managing Director of Morton Michel, the childcare insurance specialist, since 2016.  She has over 30 years in the insurance industry, specialising in managing niche sectors particularly in the care industry. She loves working within such a diverse, challenging and ever evolving sector and is keen to expand on the excellent products and customer service delivered to the early years sector.
As a mum of 2 and a nan to her 1 year old granddaughter Ruby, Sue truly understands the importance of children's activities and the positive impact providers have on our children's lives.
Sue is thrilled to be hosting the 'need to know' session at the first ever business huddle event.
Website: www.mortonmichel.com

Amanda has a PhD in neuropsychology, the Postgraduate Certificate in Higher Education and over 20 years experience working with children and families. Widely considered as the UK's go to expert on play, toys and child development, she combines her theoretical knowledge with a refreshingly pragmatic approach to family life, that resonates both with parents and professionals. Her book 'Play' was published in May 2105 and has already been translated into two different languages with extracts being published in the USA's Toy Industry Association's Genius of Play initiative, for which she is an 'expert ambassador'.

Amanda is regularly in the media, continues to take an active role in research, and is often involved in government policy around children's issues - currently as a member of two child-focussed All Party Parliamentary Groups.

Amanda ran the research consultancy FUNdamentals for 10 years before combining that with the Good Toy Guide, and the Good App Guide to create Fundamentally Children, the UK's leading source of expert, independent advice on child development and play,
supporting children's industries with research, insight and endorsement.
Website: www.fundamentallychildren.com

Paul trained at The London Academy of Music and Dramatic Art (LAMDA) and worked extensively in theatre, TV and film as both an actor and director for many years. This included playing lead roles in the West End and being the first actor from the West to play a lead role on Chinese TV in an epic, 21 hour-long series, with a weekly audience of over three hundred million.

Paul retrained in Marketing 24 years ago to fill in the gaps between his acting work. He very quickly built a loyal customer base and in 2003 founded Consider This UK, now a  leading integrated marketing company. The company has grown to cover all aspects of the marketing spectrum. Paul manages the team and liaises with new and existing clients on the development and delivery of their marketing strategies. His creative flair and initiative combines with his ability to quickly understand, enhance and facilitate clients' requirements and their targets and goals.

Website: www.considerthismarketing.co.uk

Sam has been part of the vibrant children's activities sector since 2006 and she has been instrumental in creating some of the most innovative and collaborative initiatives seen in our sector. 

Sam brought together the founding team of the Children's Activities Association in 2015 to improve and grow our sector for the benefits of everyone.  Sam also made Children's Activities Week happen to give the whole sector a nationwide platform to promote the many advantages of children's activities sector. 

This is all alongside her day-job of running What's On 4 including the multi-award winning platform What's On 4 Kids and the What's On 4 Kids Awards - the first award programme to recognise the most-loved children's activities people and organisations in the UK.  Sam is totally dedicated and passionate about everything children's activities and is delighted to be jointly hosting the business huddle in October.
Website: www.whatson4.co.uk

With huge thanks to all the sponsors and partners of the business huddle 2019

ThinkSmart Software is now working with over 2,000 children's activity providers across both the UK and Australia. Since being founded in 2009, George Bentley and Andrew Leigh have now got offices on both sides of the world (George looking after the UK and Andrew managing the sunny Melbourne one).

George being an ex-tennis coach and Andrew being an experienced coder, the partnership was a perfect fit. Since starting the business in a guest room of Andrew's house 10 years ago, the company now employs 14 staff who all provide the company with a wealth of experience in many different areas.

With a team of ex/current providers working for them, the company is now working with some of the UK's top children's activity franchises. The company's product, ClassBiz, is a full management system that can help automate all business administration whilst also giving franchisors a customised CRM system to help them oversee their network of franchisees.

The average ClassBiz user is now saving 38 hours per month on administration time and this therefore helps them to spend more time on what they do best….teaching! George & Andrew's aims were set from the start and this was to provide a simple to use yet powerful software tool so that providers could focus on their strengths and not their weaknesses!


Way back in March 2006 the first What's On 4 website launched to help parents find activities for their children.  Since then we've helped millions of people find the perfect kids' activities, clubs and classes.
We love what we can do with the tech to make family life easier and that's where the What's On 4 Kids experience comes in.  
But we are a whole lot more that 'just a way to find children's activities' and we continue to devote a huge amount of our time and energy to improving this important part of family life for everyone.
We established the first ever awards for kids' activities and have recognised and rewarded hundreds of the people and companies that you have voted the best of the best in the What's On 4 Kids Awards.  We have also won 12 awards ourselves including several for our people and our innovation - we totally love awards!!

We recruited and led the founding team of children's activities providers and experts to establish the not-for-profit Children's Activities Association - the first organisation to put in place independent accreditation for all children's activities. 

We continue to work closely to improve the children's activities sector for parents, schools, nurseries and the professionals working in it.

diddi dance run funky preschool dance classes across the uk. The company was started 16 years ago by professional dance Anne-Marie Martin. We are a fully accredited member of the CAA, exploring 16 different dance styles from Bollywood and rave to hip hop and jive.




At The Strings Club, our ethos is simple. We aim to inspire, nurture and develop children through our Holiday Camps, Term Time Courses, Parties and After-School Clubs. Established in 2012 by violin teacher, entrepreneur and mum, Amy Cunningham, The Strings Club has grown from 6 children at one Holiday Camp to inspiring over 25,000 in 2018.

The Strings Club are looking for proactive, dedicated and friendly people to join them in running their own multi award-winning music programmes for children 4-11. As one of the UK's fastest growing childcare franchises, The Strings Club are not necessarily looking for musical people but those business-minded individuals with a passion for offering nothing less than the best in music education and childcare.

Whatever your previous work or business background, The Strings Club and their range of franchise packages suit anyone who is highly motivated, dedicated and has a passion for running their own business.



Founded in West London in 2003, Consider This UK is an integrated marketing agency providing strategies and services across Branding, Positioning,  Graphic Design, Web Design & Development, Digital Marketing, Content Creation,  Video Media, Photography, SEO,  Software Development, Print, PR, Promotional Goods & Clothing, Outdoor Media and Telemarketing.

Working extensively within Franchising, Education, Entertainment, Healthcare, Finance and Local Government sectors, Consider This UK develop & deliver coherent, multi-layered marketing strategies with distinct results driven, engaging campaigns.



I'm Kelly Reeves a professional award winning photographer based in Chiswick, West London. Specialising in candid shots, I have a particular interest in event, family, newborn and wedding photography. Working with and meeting people is what I enjoy most, one of the reasons I ventured into photography all those years ago!

Putting my clients at ease is a priority for me, a friendly relaxed approach is what you should expect from one of my photo sessions along with plenty of fun of course! I aspire to produce contemporary fresh images that are creative as well as unique.

X
MEMBER

Quick Sign-up

Or

Already have an account? Login here.
X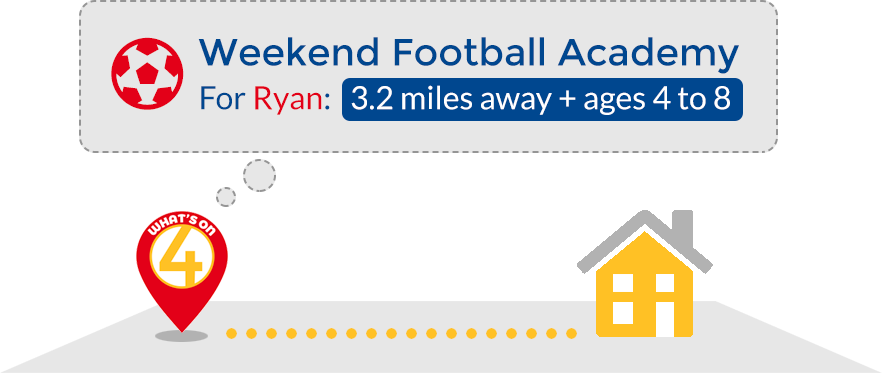 Sign-up for tailored recommendations for YOUR child
Fast sign-up with Facebook, Google or by email
Enter your location, childs interests and age group (all optional)
See recommendations and suggestons built especially for your child