Our Little Learners classes are going to run a little differently to normal as we have put changes in place for your safety and piece of mind, during the current pandemic.
Our amazing Mark Makers will be returning with all of their fab Mark Making stations for you all to enjoy in a safe, clean and fun environment.
We will be providing little ones with their own sanitized and sealed Mark Making Tool Kit which will include mark making tools, a ribbon, some play dough, a sticker and small hand sanitiser.
Class sizes have been reduced and each family will get an allotted time per station to ensure everyone can enjoy all aspects of our classes.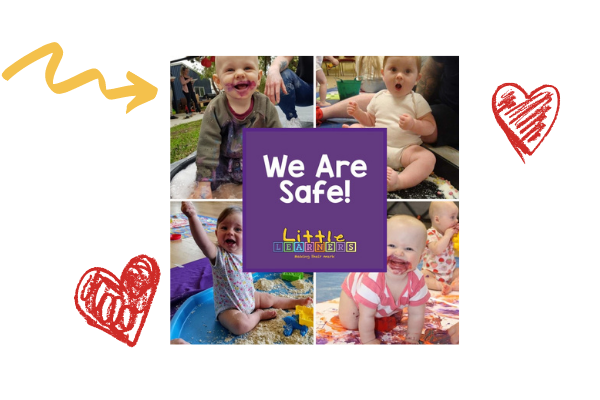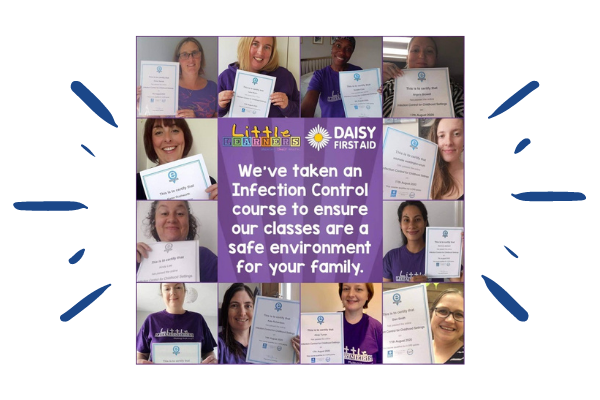 Key Guidelines
- Face coverings must be worn by adults at all times inside the venue.
- Class sizes will be reduced.
- Please do not come to class if you or any of your household have a temperature or any symptoms of covid-19
- Only 1 adult can accompany a child
- Families should socially distance and make sure there's 1m+ between them and others at all times
- Mark Making Tools should be used at each station and children should refrain from touching the resources or ingesting them. (If your child has been allocated their own tray, then they are permitted to use their hands)
- Edible play will not be currently used in our classes.
- There will be anti bac wipes at each station for you to wipe over after you have used it.
- You should also sanitise your hands between stations.
- There will be limited water at the end of the session to get your child washed as they will not be as messy as they usually would be. We would prefer you bringing your own baby wipes and cleaning your child that way.
- Please try to refrain from bringing a lot of luggage or bulky items such as buggies into the venue as we are going to have limited space.

We know things are a little different but we can't wait to welcome you back to class and are excited to see you all making your mark! 💜 Visit our webste for more information littlelearnersuk.com


X
MEMBER

Quick Sign-up

Or

Already have an account? Login here.
X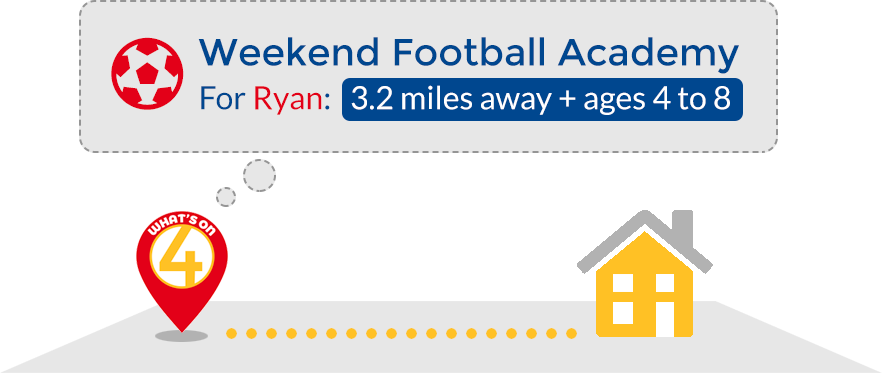 Sign-up for tailored recommendations for YOUR child
Fast sign-up with Facebook, Google or by email
Enter your location, childs interests and age group (all optional)
See recommendations and suggestons built especially for your child