Important update - Restrictions in Scotland, Northern Ireland, Wales and England may mean that classes in your local area are not running in-person at the moment. So that you and your child can continue to enjoy the many benefits of children's classes there may be online classes available and this information will be on the local class pages found in our search. It's best to check with the class teacher too.

We hope to be 'back in class' across the whole country once again very soon. Thank you for your support of What's On 4 Kids and all the amazing children's classes and activities across the UK

Close message
General

Any notice or other communication to be given in respect of the Advertising Contract shall be in writing and signed by or on behalf of the party giving it. The notice may be served by: (i) delivery in person; (ii) by postor (iii) email, to the address or email address of the other party. Notices to be made to us shall be to What's On 4 Ltd t/a Grow4th International House, 24 Holborn Viaduct, CITY OF LONDON, London EC1A 2BN and to info@grow4th.co.uk or such contact details as may be notified to you by us.

We shall be entitled at any time to issue you with contractual terms replacing the terms and conditions set out herein. Following the date of such issue, these terms and conditions shall cease to have effect.

We shall be entitled at any time, by giving you prior notice, to alter the Advertising Services offered and replace the Advertising Services with alternative services.

These terms and conditions together with the Activity Listing(s) constitute the entire agreement between you and us in relation to the Advertising Contract. Nothing in this clause shall exclude the liability of either party for fraud or fraudulent misrepresentation.

In the event that the whole or any part of a provision forming part of these terms and conditions may prove to be illegal or unenforceable, the other provisions of these terms and conditions and the remainder of the provision in question shall continue in full force and effect.

The construction, validity and performance of the Advertising Contract shall be governed by the law of the UK and the parties submit to the exclusive jurisdiction of the British Courts in as far as permitted by law.

X
MEMBER

Quick Sign-up

Or

Already have an account? Login here.
X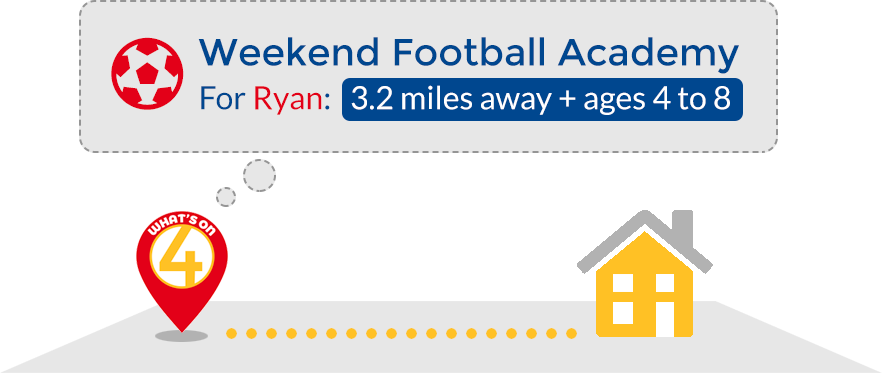 Sign-up for tailored recommendations for YOUR child
Fast sign-up with Facebook, Google or by email
Enter your location, childs interests and age group (all optional)
See recommendations and suggestons built especially for your child