Important update - Restrictions in Scotland, Northern Ireland, Wales and England may mean that classes in your local area are not running in-person at the moment. So that you and your child can continue to enjoy the many benefits of children's classes there may be online classes available and this information will be on the local class pages found in our search. It's best to check with the class teacher too.

We hope to be 'back in class' across the whole country once again very soon. Thank you for your support of What's On 4 Kids and all the amazing children's classes and activities across the UK

Close message
Here's just a few gift suggestions from some of our favourite children's classes
Go ahead and spread a bit of Christmas cheer this year with these fantastic stocking filler ideas from Reading Eggs, the multi-award winning  learn-to-read programme.  Save up to 33% off a wide range of best-selling activity book bundles, flashcards, mini book packs, bath books and more. Plus take advantage of over 42% off digital learning subscriptions and enjoy FREE SHIPPING storewide – wow!
Your little one will delight in these fun and festive educational goodies designed to boost their reading and maths skills, and you'll love watching their confidence grow this holiday season.

Young movie makers can develop their creative skills and imaginations in fun filmmaking classes with Sparks.
These classes are ideal for boosting confidence and creativity, as well as inspiring children who love to tell stories. Young filmmakers taking part explore directing, photography, acting for camera, video editing, special effects and even more.Classes start from age 5, through to 18. There are several locations available around the UK, as well as online course offers.
You can gift classes using the beecard! For an under-the-tree surprise, Sparks also have 'The Movie Making Book', which is a fun collection of easy-to-try filmmaking projects to make at home. The Movie Making Book guides young filmmakers through practical tips and imaginative projects and is perfect for inspiring creativity through the Christmas holidays.


Why not give an environmentally friendly Christmas present this year?

Turtle Tots reusable swim nappies are the cost-effective, convenient and green alternative to disposable swim nappies. Our gorgeous swim nappies fit snugly under your child's neoprene outer nappy, and thanks to its velcro fastening they are suitable from 3-30 months. Plus, no nappy liner is needed!

Nappies cost just £10 each and can be bought on our website's shop, or from your local Turtle Tots office.


Our Christmas Mess and Glow Boxes provide hours of fun, whilst supporting your little ones sensory development.


Get creative with our Mess Box; mould a squidgy Rudolph, squirt a foamy snowman or create your own magical snow scene.

Explore our glow box, with is sensory toys and lights. Encourage your babies brain development with new sounds, textures and colours.

Get intouch with us today to order yours. Free postage or delivery.


Make it a Jingly Christmas!

To celebrate our 25th Birthday Jo Jingles has lots of special offers on our fun range of musical products, just in time for Christmas!  Take a look at Jo's Shop!
Our First Complete Collection of Jingle Toons - a fun and lively collection of our first 13 musical animations in download format - NOW available at £4.99 (was £9.99, offer available until 31st December 2020).
Jo Jingles CD & DVD Collection – NOW £10.50 - Pack includes: Favourites 1&2 CD, Favourites 3&4 CD, Favourites 5 CD, Jo Visits the Farm CD, Jo Keeps Fit CD, plus Music is Fun with Jo Jingles DVD featuring 17 popular tracks

Take a look at our great range of musical instruments too priced from £3.90.


Join our Kids EQ Book Club now and receive a fab FREE gift
This Book Club is a must for 3  – 10-year olds.  If you haven't heard of The Bears of Blueberry Forest yet, then now's your chance.  These characters and their books are filled with adventure and fun, and they teach children valuable life lessons too.  The bears and their friends help children to understand and express their emotions in a healthy way.  Through stories and fun, children discover how to build their self-confidence, to cope with anxiety and how to develop their resilience. 
Join now and receive a free Christmas video book, 'Santa Lands in Blueberry Forest' plus a postcard in the mail from Santa and the Bears all the way from Blueberry Forest.  This limited offer ends on the 11th of December, click here to join the club today.


 Want a present they'll love? Give them a gift of confidence and self-esteem.


At Jigsaw Performing Arts Schools, our main objective is to build children's confidence and self-esteem through dance drama and singing classes.  And of course its lots of fun.

Why not purchase a term at a Jigsaw Performing Arts School? We offer classes for 3-18 years. This is a gift that will create memories to last a lifetime. You can also pick up a T-shirt or go the extra mile and personalise a hoodie to make them feel like a star.

If you aren't sure about committing to a term, all new starters first sign up for a two-week trial. This gives students a taste of the experience and gives parents peace of mind that they're committing to an activity that their child will thoroughly enjoy.


Stuck for ideas for your little one for Christmas? Tappy Toes can help! We have some fabulous Christmas options.

Our Tappy Toes props bags are just £15, including pom-poms, dance ribbon, bell and stickers, all in our handy little Tappy Toes gym sack.

Or how about a Tappy Ted? Your little one can bring him to dance classes each week, or just snuggle up in bed with him. Soft, fluffy, and so cute! Only £10.

Perhaps your little one needs a pair of ballet shoes to dance in (£12 a pair)? Or one of our beautiful full tutu skirts (£10)?

Finally our lovely bright red Tappy Toes T-shirts are also available to purchase (£10).

If you'd like to purchase some Tappy Toes dance classes for your child or maybe a Grandchild, niece or nephew, friend? You can find us on beecard too!


'Say Hello to the Sun' Children's Book (Scholastic) - £6.99
In partnership with Scholastic, Baby Sensory brings to you our 'Say Hello to the Sun' children's book written by Dr Lin Day and illustrations by Lindsey Sagar.
A wonderful introduction to our signature song 'Say Hello to the Sun' with accompanying signs and 'how to' section about interaction with your baby.
Based on the family-friendly Baby Sensory song, this reassuring story takes readers through sunshine, rain, flowering meadows, daytime and night-time, providing a perfectly calming read for parents and babies to share.


This Christmas Little Learners have messy play and educational resources to make up the perfect stocking fillers and Christmas gifts. Our products range from Slime, Gelli Baff, Crazy Soap, Paint Sticks, Chalk, Playdough, Clothing, Wooden Toys and so much more. To make things a little easier, we also have bundles of messy play goods to make sure you are getting value for money. Our new Mark Makers Books are available which help children learn to write through mark making. The story and activity books are PERFECT for children aged 1+. The playful characters in the book make learning to write fun again! Supporting small businesses like Little Learners this Christmas is so important and really does make a massive difference. Order now for delivery in time for Christmas!


Get your little one dancing around at home with our stocking fillers this Christmas and receive 20% off when you buy a class voucher!

Our funky preschool dance classes are lots of fun for both boys and girls. Each 45-minute class is action packed to get your child dancing and encourage a love of moving that lasts a lifetime. We cover 16 dance themes which change every half term, from Rave to Bollywood, Country to Ballroom, your diddi can join us from 18 months to 5 years old.

Our stocking fillers include plush dolls of our mascots diddi Davey, Daisy and Dannee, a water bottle, a dance chart, a sticker for your car and our very own music on three CD's for you to have fun dancing to at home 💃🕺


Come and visit the Tumble Tots Online Shop for fun toys for your little one this Christmas! We have 100's of toys to choose from all designed to help aid your child's development from helping them to explore their senses to assisting with their ABCs and 123s. Check out our coordination items used in our classes, fun puzzles and games from popular brands In The Night Garden, Oi Frog! and Orchard Toys,  beautiful wooden toys and playsets from Le Toy Van and Melissa and Doug, our ever popular Caterpillar Tunnel, who doesn't love crawling through him, plus lots more. We also have some amazing offers running, so keep a look out, and if you need your order in a hurry, no problem with our express delivery service.
You are bound to find the perfect present to make Christmas special for your little one when you shop with us.


babyballet's award-winning pre-school dance classes are enjoyed by little boys and girls from 6 months old, globally. Their adorable range of uniform, merchandise, accessories, and gifts are available for all babyballet® stars across the land, whether they attend a class or love to play dress up and dance at home.


The beautiful Flutterstar the Fairy Doll is a well-known favourite and the perfect addition, or gift for any child with the love of fairy dolls, magic and dance, she even has her own ballet shoes on! Similarly, Chuck the Cowboy can now be enjoyed as a fun and very cuddly plush toy.

The babyballet® online shop is the go-to destination for dancing uniform. With their collection of luxury tutus, leotards, skirts, t-shirts, shorts and even uniform bundles, any little dancer can be kitted out in style. Not to mention their bespoke babyballet® shoes would make the cutest of gift this Christmas.


Our specially designed all in one splashsuits are great for babies, toddlers and children to get creative in.  The sturdy plastic zip extends all to the bottom of the leg for ease of putting on and off.  A real favourite with adults and children alike in our classes.  Splashsuit available in 3 sizes. 
FREE Creative Sparks CD - these songs have been developed to inspire children to have fun, be themselves and to help them reach their own potential.


Charity Box
We are working to support Home-Start across the UK to bring families fun creative activities to enjoy this Christmas.  We have put together a fun selection of festive activities for families and children of all ages to enjoy.
Each Festive 'Fun Arty Box' is lovingly put together and packed with lots of creative activities to enjoy - purchase HERE


With Christmas fast approaching and uncertainty all around, now is the time to give the gift of play and support local with Gymboree Play & Music gift vouchers.
Although Gymboree Play & Music is a global brand with a 44 year history, all our centres are small businesses in their own right owned by families like yours.  Like many businesses they've been closed for about half of this year with very limited income. 
Finally it looks like our centres will be able to open soon running our classes for 0-5s, utilising a unique combination of music, movement, props, imaginary play and custom designed and patented apparatus, where children learn, thrive, and have fun!
So for this Christmas, why not give the gift of play and support local with our gift vouchers.  They're valid for 12 months and can be redeemed at any of our centres across the UK against classes and merchandise.  They make the perfect gift for a new parent, pre-school child, or an existing Gymboree Play & Music member.


Ignite your child's love of music with The Strings Club - Christmas Bundle!


Mum and Founder of The Strings Club, Amy Cunningham has been busy creating an extra special Christmas Bundle – all delivered to your doorstep in time for the big day and aimed to ignore your child's love of music! This includes:

    a 10-week course – guitar, ukulele, violin – starting in Jan 2021 (weekend and weekday times available)
    instrument book with play-along CD
    brand new instrument from independent retailer Normans Musical Instruments
    activity book

*If you already have an instrument and just want to join then for the 10-week course plus book, call on 0121 296 9204.


.The Good Toy Guide was founded by expert in play and child development, Dr Amanda Gummer in 2012 and since then has helped over 100,000 parents and grandparents find that perfect toy for their child! Every toy is tested by children, endorsed by experts and 100% independent, so you know it's a review you can trust.


Only toys meeting our rigorous testing criteria make it into the Good Toy Guide, so Christmas shopping couldn't be much easier!

X
MEMBER

Quick Sign-up

Or

Already have an account? Login here.
X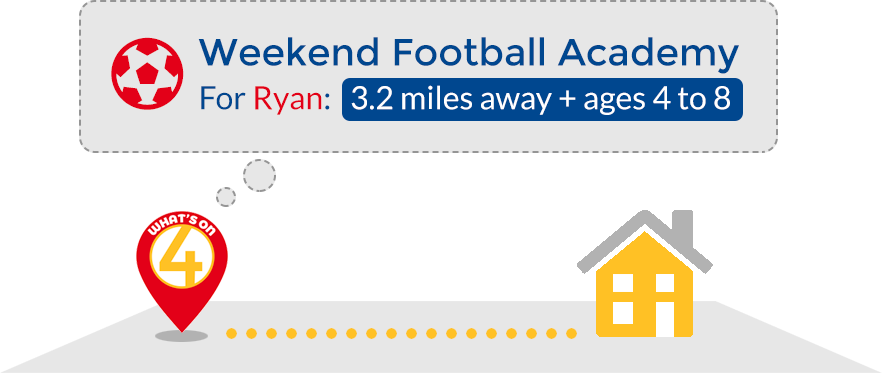 Sign-up for tailored recommendations for YOUR child
Fast sign-up with Facebook, Google or by email
Enter your location, childs interests and age group (all optional)
See recommendations and suggestons built especially for your child