An Energy Kidz Summer Holiday

Roll up and get ready for Summer with Energy Kidz! Our Summer Holiday Club includes six wonderful themes that are sure to spark the imagination. Take a trip to infinity and beyond in 'Astro Adventures', see the sensations of the circus during 'Big Top Spectacular', spark wicked reactions across 'Ingenious Inventions', get lost in paradise whilst 'Island Hopping', walk on the wild side with 'Mission Survival' and marvel at fictional fascination throughout 'Marvellous Mythology'.
Activities Include: Messy Kidz, Challenge Kidz, Sporty Kidz, Science Kidz, Action Kidz, Aqua Kidz, Cooking Kidz and much much more... See our full schedules at www.energy-kidz.co.uk/holiday-club/.
Why choose Energy Kidz?

Energy Kidz was established in 2009 and is a leading provider of out of school childcare. Based in a large office in Wokingham, Berkshire, Energy Kidz has a network of employees across the country to enable the delivery of our services at a local level.  We work with over 130 schools to provide Breakfast, After School and Holiday Clubs for Primary School children.
Our Holiday Clubs offer your child a fun filled, action packed school holiday, delivered in a safe and supervised environment. Our clubs follow the playwork principles and offer free play and free choice of activities. We understand that children have different interests, and ensure that as well as being able to choose what activities they would like to do, children are encouraged to try something new!
Find out more at www.energy-kidz.co.uk/holiday-club/ or contact us.
Here are some of the Energy Kidz Holiday Clubs running across the UK

X
MEMBER

Quick Sign-up

Or

Already have an account? Login here.
X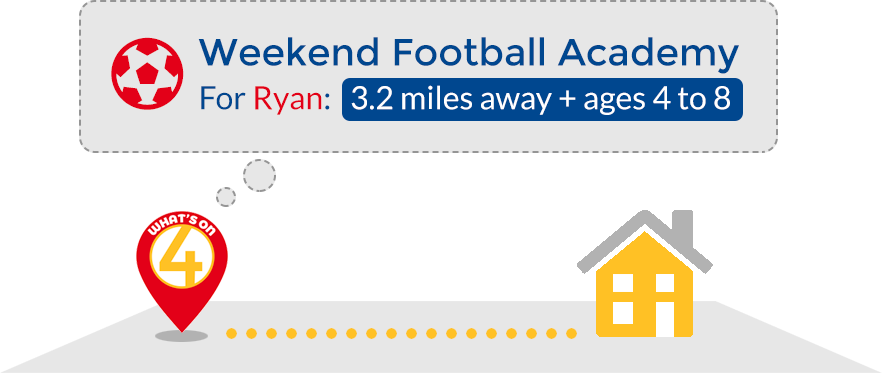 Sign-up for tailored recommendations for YOUR child
Fast sign-up with Facebook, Google or by email
Enter your location, childs interests and age group (all optional)
See recommendations and suggestons built especially for your child