Looking for extra inspiration this Christmas? For that special, meaningful present that will bring so much joy?
Then don't miss our new What's On 4 Kids Christmas Market - for a wealth of activities, experiences and unique, exciting gift ideas...



Give the gift of music-making!

DaCapo Saturday Music Centre in North Finchley.
 

Innovative teaching from inspired specialists, all trained in the DaCapo approach. A quality music programme and teaching all instruments, for all ages, from babies to adults.
Callers/enquirers who quote 'What's on 4 Kids' Christmas?' get a 10% discount on their first term.
 
Parent testimonial:
"I couldn't be happier with the impact DaCapo has had on my kids' love for music. As a parent, it is a joy to see their interest grow and flourish from week to week. DaCapo's curriculum and culture all demonstrate the power of a holistic, child-centred approach. And the ongoing cuts to school creative and arts teaching makes it all the more important. My children love the classes and have gained increased confidence and a sense of creative play." Paul A
Book your FREE trial HERE!

Give a gift for life this Christmas with Water Babies!

Water confidence builds life confidence. That's why introducing your little one to the water is one of the best starts you can give them in life. For over 20 years we've been providing highly trained teachers and expertly developed swim programmes for babies and young children, supporting families of all shapes, sizes, and blends.
Introducing fantastical worlds and dynamic characters, Water Babies will take little ones on a vibrant and stimulating learning journey. Using tried and tested techniques, we've created an experience where learners will unlock new challenges as their skills develop and uncover missions around core aquatic skills, swimming strokes, and water safety milestones.
So this Christmas, give a gift for life with our Water Babies gift vouchers. Perfect for purchasing classes or retail goodies for a little one close to you.
We teach little ones from birth to 5 years old, and have lessons available across the UK.
Find out more about Water Babies and purchase a gift voucher HERE!
The Happy Heads Card Game from Book of Beasties!
The Happy Heads Card Game is developed to improve children's emotional intelligence, stress management and coping mechanisms, without that ever awkward preamble.

Scientifically proven to improve children's wellbeing in a way that they find enjoyable and hassle free. The perfect tool to build relationships with your child and help you talk about wellbeing in a fun and supportive way.

The perfect wellbeing solution for any parent toolbox.

"It was SUCH a hit over half term. On the first day I played it with them, it lasted over an hour. And we ended up playing it every day for a week on their request!

They loved the game itself but more importantly we had some really good conversations together. I learnt so much about what makes them confident and what situations make them uncomfortable. We loved the focus on helping people and talking about how different people react to situations."
Order your game HERE!

Unwrap the JOY of Music this Christmas with Rhythm Time!
This Christmas, Rhythm Time invites you to discover the enchantment of music with the perfect gifts for your little ones. Our gift vouchers and goodies aren't just presents; they're the gateway to a world of musical wonder, fun, and essential developmental advantages.  

With our Gift Cards, you can give your precious children or grandchildren the gift of music classes in their local area, igniting their imagination, cognitive skills, and social interaction. It's a valuable and meaningful gift that keeps on giving, providing a foundation for lifelong learning and development.

But that's not all! Explore our fabulous range of goodies, including age-appropriate musical instruments, t-shirts, sensory toys, puppets, and special baby bundles designed to nurture both play and developmental stimulation. These gifts aren't just wrapped in paper; they're the foundation of ongoing delight and growth!

Make this Christmas unforgettable by unwrapping the gift of music from Rhythm Time, a gift that truly lasts a lifetime.

Find out more HERE!

Happy holidays from Stagecoach Performing Arts!
If you're looking to gift the joy of the performing arts or help build your child's confidence this New Year, you can book them onto our January term at Stagecoach. Our fun and engaging classes do so much more than teach children and young people how to sing, dance and act, they help students gain a range of skills, from communication skills to resilience. We call this Creative Courage For Life!
We have schools across the UK so search your local post code HERE to find the school nearest to you, we'd love to welcome your child to class!
X
MEMBER

Quick Sign-up

Or

Already have an account? Login here.
X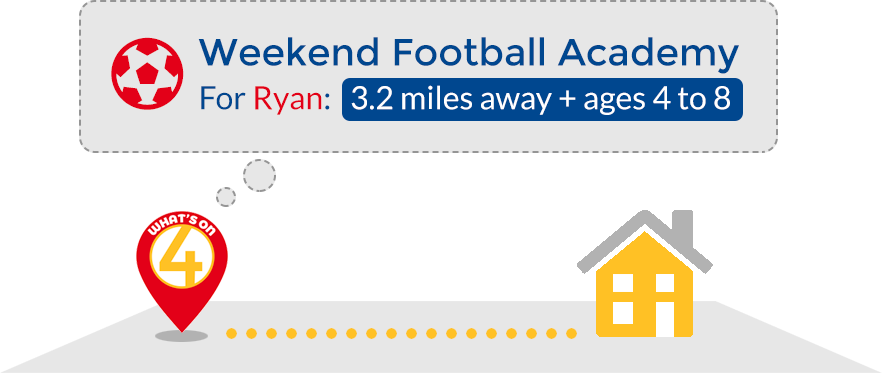 Sign-up for tailored recommendations for YOUR child
Fast sign-up with Facebook, Google or by email
Enter your location, childs interests and age group (all optional)
See recommendations and suggestons built especially for your child