We're buzzing for the start of the safe return of children's activities. Participating in organised activities offers families many health and wellbeing benefits, whilst also supporting the social, emotional, physical and mental development of your child. We have all missed our favourite activities during lockdown. It's only natural that you might feel a little nervous getting out and about, or a bit unsure of which activities might be best for your child at this time. To give you a little inspiration, we've put together a selection of classes available across the UK.

diddi dance
At diddi dance we run classes, early years sessions and parties.
We are the only preschool dance program to explore 16 different dance styles from hip hop and salsa to jive and ballroom. Our 45 min classes are fully accredited by the CAA having been developed over nearly 18 years with child psychologists and early years movement specialists alongside our founder - a qualified dance teacher with over 20 years experience.
Find out more and join in here
The Creation Station
The Creation Station is here to help inspire your child's imagination and nurture their creativity and help you to have FUN.  We provide exciting journeys of exploration, discovery and development for all  stages of your child's development.
Activities include:   
•    Tiny Treasure  - Keepsake session for new mums and their baby.  
•    Baby Discover  - Baby and parent classes to help your baby discover their world.
•    Little Explorer classes- Toddler and parent fun where we bring the arts in Science, Technology Engineering and Maths.
•    Create Club - After school clubs and holiday camps for 5 - 11 year  olds.
•    Family Fun -  Creative fun for the whole family at the weekend and in the holidays too.
•    Arty Party Birthday Entertainement - Much needed fun birthday party entertainment.

 Find out more and join in here
Three Bears Cookery Club
We are a multi-award-winning children's cookery school. Our cookery clubs support the cooking and nutrition curriculum in EYFS, KS1 & KS2. We work with primary schools & nurseries giving children the opportunity to learn how to cook in a fun and novel way.  As well as our primary school and nursery clubs we also run, online cookery classes, holiday workshops and birthday parties.
There is never a dull moment here at Three Bears Cookery Club so do come along and join in the yummy fun!
Find out more and join in here
MagiKats Maths & English
Attending a MagiKats workshop is a fun and interactive experience. Even with social distancing restrictions, our highly trained and experienced mentors ensure every child has individual attention and the opportunity to either consolidate a skill or learn something new, every time they come to us.
After such disruption to schooling, every child is going to need an individual approach to get them back on track with their education. Any gaps in learning will take some time to appear, but getting back into the rhythm of learning, back to good study habits, will help minimise any further problems. Extended periods working online has been detrimental to skills such as writing, so the traditional learning style used at MagiKats has never been more important. 
Find out more and join in here
Baby Squids
Everyone is welcome at Baby Squids! Our main aim is to make our pre-school and baby swimming lessons an inclusive, enchanting experience that gives your child vital life skills whilst they are having lots of fun!
Our passionate teachers love what they do and will help to guide parents through each child's development at their own pace. We focus on a supportive and nurturing environment for children, parents and franchisees to develop their skills in.
Find out more and join in here

Bloom Baby Classes

Bloom Baby Classes are a multi award winning baby class franchise.
Each activity aids development and focuses on strengthening the bond between parent and child and promotes the natural development of babies from 0-14 months.
Bloom Baby Classes were founded by Victoria Jennings, mum of 3, an early years trained professional who wanted to create a baby class that was warm and welcoming and supported new parents on their journey into parenthood.   Our highly researched classes are based upon the Early Years Foundation Stages of learning and promote post-natal mental health and wellbeing. 
Find out more and join in here

Kidslingo

There is never a dull moment in a Kidslingo class, as our little learners absorb the language so naturally and learn without realising it, through our combination of fun and engaging activities.
Our award-winning, CAA gold accredited French and Spanish classes boost confidence, creativity and cognitive development whilst having fun.  We learn a language while using our imagination and creativity to go on fun adventures to the circus, space, the jungle, under the sea & beyond.  We explore the world around us as we learn through play, music, games, drama & stories!
We also provide fun home activity packs and FREE access to a games website with over 150 games, so that the children can practise their language skills in between classes.
Find out more and join in here
Gymboree Play & Music

Gymboree Play & Music classes utilise a unique and impressive combination of music, movement, props, imaginary play and custom-designed and patented apparatus, all to create a fun and magical world where children learn, thrive and most importantly have fun.
Research has shown that young children learn best – and have the most fun – when parents and carers enter their world of play and imagination. At Gymboree Play & Music, every adult is an active participant and play partner, making time at Gymboree Play & Music all the more fun and enjoyable.
Find out more and join in here
The Nicholson Academy

At The Nicholson Academy of Performing Arts (TNA) have been offering dance classes in the Droylsden area since 1982. We are passionate about teaching children how to dance and nothing gives us greater pleasure than watching them grow and develop their skills in their journey with us!
In all our classes the children will be taught by fully qualified, insured, and experienced teachers who will lead them in our fun, action packed classes. During these sessions, the children will build positive relationships with both their teachers and fellow class mates whilst also building confidence and independence. 

We offer a variety of classes available starting with our pre-school classes from birth right up to adult sessions!
Spa Babies
A spa like no other!
A unique experience promoting parent baby bonding. Experience our baby whirlpool baths, positive touch guidance, facials and photo shoot.
LCF Clubs

LCF has been delivering Fun French and Fun Spanish Clubs to primary pupils since 1985, being the first to bring 'Fun' to language acquisition.  Throughout the past year our dedicated franchisees have been giving online classes but now after school Clubs are gradually re-starting.
Clubs in schools, nurseries and community venues are following all government guidelines to ensure they are 100% compliant with local COVID-19 rules.
LCF students benefit from access (in Club and at home) to Babelzone, our unique online activity centre that complements Club sessions.
Find out more HERE

Newson Academy of Speech, Drama & Musical Theatre

The Newson Academy was opened in 2007 by JoAnne Newson who desired to pass on her acting and speech skills to the next generation.
•    Scholarship Coaching
•    Public Speaking   
•    Musical Theatre  
•    LAMDA & Trinity Exams       
•    Interview Technique
•    Communication   
•    Acting & Auditions 
Find out more HERE

Jiggy Wrigglers

There has been a lot of attention regarding how groups such as Jiggy Wrigglers are so important to help with feelings of isolation and loneliness. "As well as the interaction for parents, babies and toddlers have missed out on many experiences because of lockdown," says Katie Clunn, Managing Director of Jiggy Wrigglers. "We felt that it was important to open up face to face classes as soon as we were given the go-ahead to bring back some much-needed interaction for families. I'm so proud of all of our franchisees who have really gone the extra mile and set up outside sessions in their communities to get children and their parents smiling again."
Find out more HERE

Stagecoach Putney

Are you looking for a confidence building activity for your child in a safe, fun and Covid secure environment?
At Stagecoach Putney, we offer an all-round Performing Arts training experience for 4- 18 year olds. We have regular Singing, Acting and Dance classes, but we also offer holiday workshops, LAMDA examinations and additional performing opportunities outside of Stagecoach.
We want to help develop every child's inner confidence and 'Creative Courage' and help even the shyest children become more outgoing and build skills that will last a lifetime.  Our classes run on Fridays and Saturdays at Brandlehow Primary School.
Find out more HERE

Tappy Toes
Have you had a lockdown baby? We'd love to help you bring them out of their shell at Tappy Toes!
Tappy Toes is a dance and movement class for babies, toddlers and pre-schoolers from 6 months to 4 years.  It's a wonderful opportunity to spend some quality, bonding time with your child, in a social environment, which will help build their confidence around others.
All classes are run in a Covid secure way, so you can rest assured your child will be immersed in a little bit of hustle and bustle, whilst keeping completely Covid safe.
Find out more HERE

Little City

Little City is a multi-award-winning mobile role play experience for the under 5's - and now back open across the country! With branches in Bristol, Leicester, Hertfordshire and across East Anglia there are so many opportunities for your little one to visit us and be a builder, vet, doctor, hairdresser and more - all in one morning!
All our events are PAYG, we also offer hire for pre-schools, nurseries, schools and party hire too!
Find out more HERE
Lingotot
Lingotot is proud to teach our multi award-winning language classes to over 15,000 children (and their parents!) each and every week. We teach French, Spanish, German, Italian, English, Welsh, Arabic & Mandarin and are back teaching our wonderful little lingotots in person and online across the UK and Ireland!
Classes are interactive and fun, yet based on sound educational research. Learning is through songs, stories, games, drama and play. Children have so much fun they don't realise they are learning!
Find out more HERE
Amazelab

The club will run on the first Saturday of each month. Each member of the club will receive a badge and STEAM Club challenge card to collect stickers when completing tasks throughout their time at STEAM Club.
Club members will use science, technology, engineering, arts and maths (STEAM) skills during each session applying this in a practical manner creating something to bring home! We will cover a range of topics including slime and the oceans.
Find out more HERE
Twistin Tots & Twistin Tinies

Twistin Tots (age 0-5) and Twistin Tinies Adventures (0-18 months) are fun, energetic and developmental. Innovative props and exciting and unusual songs help to ensure children have a great time and learn while having fun.
Baby classes also include signing and sensory activities. Lots of fun themes – Underwater, Transport, Space, Desert Island, Jungle and others - all have specific learning outcomes to help your child's development. Free online video of class each week with both options.
Find out more HERE
B.O.S.S. Acting School

"B.O.S.S. Acting School is a new cutting-edge drama school offering classical actor training with a fresh and innovative twist!

We teach children of all ages the skill of performance on stage & screen. Our actors train in all performance skills, merging the highest professional level tuition with an exciting, dynamic experience.
At B.O.S.S. we put Self-Expression in the spotlight! We build children's confidence and help them find their voice.
Find out more HERE
The Dan Tien Performing Arts Studios

At The Dan Tien Performing Arts Studios we are dedicated to providing high quality performing arts training to children in a friendly and nurturing environment.  We welcome children from age 3 to 18 into our dancing, singing, acting & music classes. Whether your child dreams of a career on the stage or is looking to learn for fun, this is the perfect place for them to find their feet. 
Find out more HERE
Who's excited to go to Phonics Land?
At Play Phonics we believe children learn and develop to the fullest when they're laughing, exploring and spellbound.  This is why we use the powers of drama and adventure to introduce children to the wonderful world of phonics.
We have sessions for 2-3 year olds and 3-5 year olds, either face to face at our Crystal Palace Club or through our interactive, on demand adventures.  FREE TRIAL AVAILABLE!
Find out more HERE
X
MEMBER

Quick Sign-up

Or

Already have an account? Login here.
X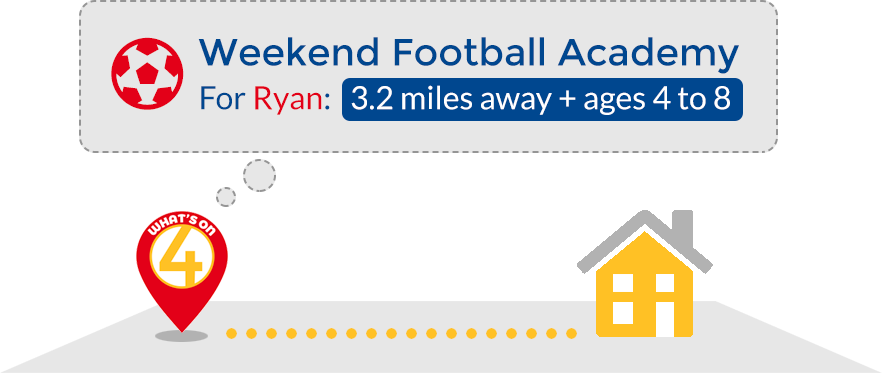 Sign-up for tailored recommendations for YOUR child
Fast sign-up with Facebook, Google or by email
Enter your location, childs interests and age group (all optional)
See recommendations and suggestons built especially for your child