Take a look at this fantastic selection of events and activities available this Autumn to help keep children healthy, happy and active!

beecard ~ The gift of a huge choice of local children classes!
Add beecard to your child's gift wish list now and they will receive a present that can last a lifetime.

Grandparents, aunts, uncles and anyone else can now give a truly thoughtful gift to your child – a life-changing gift that promotes health and well-being, fun, educational benefits, and one that little ones can experience and enjoy with their family.
Easy to buy, easy to give, valid at 100s of locations across the UK.
By gifting a beecard, a child, with their parents/carers, will be able to choose from some of the best and most popular children's activities and classes in their area. From award-winning sports, music, drama and dance activities to academic and language classes.
Buy, receive and spend beecard all on the dedicated app HERE.

Flying Start Tuition

Want a stress-free 11+ journey? Being in a confident, positive mindset on the day of the exam is one of the biggest factors that will affect how your child performs. Techniques such as 'anchoring', 'grounding', 'the learning state' and many more, can be used to help children deal with stress and improve concentration. All children (and their parents) should have access to these powerful techniques, or as we call them, 11+ Superpowers®.

For the first time ever, our game-changing 11+ Superpowers techniques are available for anyone to access via our series of five new 11+ Superpowers video workshops. Through a series of online workshops, your child (and you!) will learn a toolkit of strategies that will boost motivation, enhance focus and conquer exam nerves so that they feel focused, motivated and ready to tackle their Eleven Plus with confidence.
Find out more and join in HERE

Choirs4Kids

Choirs4Kids introduces ZoomSing, an online award-winning children's singing program, for children aged 4 to 15.
ZoomSing is the online place where children sing their hearts out, move and groove to the beat of favourite songs and connect with children from around the world!
In Zoomsing they learn how to use their voice, learn general music skills, connect with others and have heaps of musical fun in these award-winning online sessions.

Choirs4Kids were awarded Best Covid Adaption Business for 2021 in the Australian What's On 4 Kids Awards. They pivoted to an online world and took it by storm, with the move now allowing them to make a difference to the lives of children all over the world.
Every session is jam-packed with vocal technique, warm-ups, special uplifting songs, notation skills and connection games. You really won't find a more focused teacher in this field.  With her 20+ years of music teaching experience, your child will be in excellent hands.  Sue also offers individual Vocal Confidence lessons if you are seeking some private sessions for your superstar singer.
SOCATOTS and Brazilian Soccer School

Play, Learn, Grow with Socatots and Brazilian Soccer Schools: the world's first football specific child development programme for children from six months to 16 Years is now in Sutton, Carshalton and Wallington! 
SOCATOTS is a unique and innovative Parent and Toddler programme (Ages 1 - 5 Years), which helps to give your child the best start in life: developing your child's motor skills, movement, speech, numeracy, colour identification, communication and teamwork skills. As well as helping you to develop a stronger bond with your child. Free trials are available, please visit our website for more information.

After the Age of 5 Years, our children enter the world famous BSS program. Our structured approach to training, expertly trained coaches, and syllabus of 200+ individual core movements and skills, helps our players to focus on acquiring their individual all round technique and mastery of the ball.  Free Trials available

Reading Eggs
Watch your child's confidence, motivation and progress 🚀 skyrocket in just 15 minutes a day with a FREE 30-day trial of Reading Eggs + a FREE Rewards Book* packed with over 200 stickers ⭐ to reward your little one! 
Reading Eggs was created by experienced primary teachers to help your child learn to read and prepare for school. Designed to grow 📈 with your child and support their school learning, 91% of parents saw an improvement within just a few short weeks 🙌
A great way to fit in some positive 💻 screen time, get back-to-school ready with guided, one-on-one lessons that perfectly match their ability. They'll fall in love with the fun and interactive games, colourful animations, catchy 🎵 songs and exciting 🏅 rewards – it's the perfect standalone resource for home learning!  🌟
Amazelab

We are Amazelab, a STEAM (science, technology, engineering, arts, maths) company with the aim of providing engaging opportunities to people via workshops, video link, activity packs, follow along factsheets, and guidance open to all from educational settings to non -school groups and everyone in between.
Our aim is to deliver an inspiring, creative take on STEAM subjects, their relevance to everyday life and deliver this in a fun but thought provoking manner.  
Our hopes and aims of Amazelab are to inspire people to discover, interact, enjoy and take STEAM subjects further with the aim of them taking on STEAM based careers and developing a life-long love of these subjects.
We do not know yet who the next Tim Peake, Rosalind Franklin or David Attenborough will be but it's exciting to think of the discoveries that will be made in the future. To be able to play a small part in this journey is extremely exciting and fulfilling.
Tumble Tots
Tumble Tots is the ultimate preschool parent and child activity!
Our progressive play programme is designed to develop your child's physical skills. Using bespoke colourful equipment, we focus on agility, balance, climbing and co-ordination, which enhances brain development and builds confidence.
Every session is supervised by our amazing specially trained staff, getting the best out of each child. Up until 3 years, grown-ups participate as well so that parents, carers and even grandparents can spend time with little ones as they develop. The journey begins for babies from 6 months old who can sit up unaided and caters for children up to 7 years old.*
Mini Athletics
Mini Athletics South East London is on a mission to get all the kids across the borough up n active!

First and foremost our sessions for 2-7 year olds are so much fun! However, Mini Athletics is more than that. Through 3 progressive classes, children go on a fantastic journey in athletic movement. They are introduced to the basics of athletic movement skills (running, jumping, throwing) in a play based yet structured format.

Join us and experience all this for yourself!

We currently have classes in Dulwich, Forest Hill, Peckham and Penge throughout the week for Didees 2-3 ½, Littles 3 ½-5 and Minis 5-7.

£7.50 trial sessions available, and then £9.50 after that, booked in blocks/term.
Cook Stars
We are loving being back this term!  Why not join us for some hands on cooking fun for ages 2 – 11 years!  All ingredients, apron, equipment, and a craft activity are included!

Our Cook Stars team is passionate about cooking and we simply LOVE good food! We share our love of cooking through teaching children how to create their very own dishes from scratch.  And this September we have some delicious sweet and savoury treats lined up.
We will be running lots of classes at various locations throughout the UK so your child can join us to make some SCRUMPTIOUS dishes!  Keep your budding chefs entertained and learn new skills this September with our cooking know-how and a friendly teacher! 
We look forward to meeting you!
Newson Academy of Speech, Drama & Musical Theatre
We are back & open for bookings in Ripley & Woking, Surrey
Acting Classes 5 to 18 years - Does your Child or Teenagers confidence need to grow or want to learn new skills or build on existing ones?  Then why not try our unique small sized classes of 8 pupils!  Classes cover many aspects including: characterisation, improvisation, script work, physical theatre
Speech & Exam Classes 4 to 18 years cover many aspects including: voice,  storytelling, sight reading, public speaking, poetry, prose.
Musical Theatre Classes 3 to 18 year olds - Is your child/teenager a budding actor and or singer? We cover : breathing technique, musicals & films, movement, voice.
Rubba-Bubba
Rubba-Bubba specialises in small, relaxed and COVID SAFE Baby massage and yoga classes. Baby massage and Yoga is such a special and valuable gift to give your baby, it's so simple but the effects are magical! This relaxed class offers you the opportunity to learn a lifelong skill to help your baby with common challenges such as wind, colic, constipation and sleep. You and your bubba will avoid an overwhelming environment and make special mat leave memories that will last forever! The power of positive touch can not be underestimated!
Don't worry if your baby needs changing or feeding, the class is baby-led and YOUR bubba's needs ALWAYS come first. Each week you will follow our welcoming  instructor's easy and gentle strokes/stretches, then we have a cuppa, refreshments and a good old natter with other parents in the class.
Franchises opportunities available.
X
MEMBER

Quick Sign-up

Or

Already have an account? Login here.
X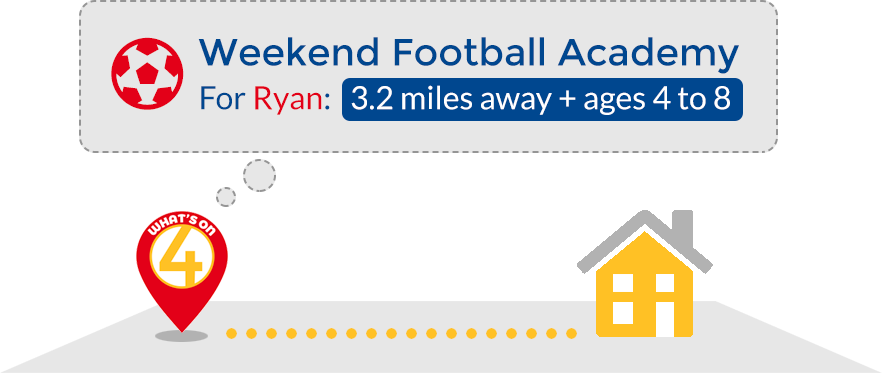 Sign-up for tailored recommendations for YOUR child
Fast sign-up with Facebook, Google or by email
Enter your location, childs interests and age group (all optional)
See recommendations and suggestons built especially for your child