Important update - Restrictions in Scotland, Northern Ireland, Wales and England may mean that classes in your local area are not running in-person at the moment. So that you and your child can continue to enjoy the many benefits of children's classes there may be online classes available and this information will be on the local class pages found in our search. It's best to check with the class teacher too.

We hope to be 'back in class' across the whole country once again very soon. Thank you for your support of What's On 4 Kids and all the amazing children's classes and activities across the UK

Close message
Please note that due to the coronavirus crisis we have extended the online voting dates.
  Check out the new timeline HERE

Recognising and rewarding the most loved children's activities in the UK since 2006!

Voting is now closed - thank you to everyone to took part. This year we are delighted to also have introduced several new exciting 'judged' categories.  We have the pleasure to introduce our judges and congratulate the nominees in these special award categories.  Our judges have a tough job ahead of them!
A massive thank you to our 2020 judges

The judged award categories for 2020

2020 Sponsors, Partners and Supporters Showcase
Thank you to all these organisations that make the What's On 4 Kids Activities Awards possible


Message from Morton Michel to everyone involved in the
What's On 4 Kids Activities Awards 2020



"We are delighted to be the headline sponsor for the National What's On 4 Kids Activities Awards once again! At Morton Michel we have over 54 years' experience in childcare insurance and have been providing specialist cover for childcare groups for over 40 years. As a founding member of the Children's Activities Association we are passionate about raising the professional standards in this area of the childcare industry and these awards are a fantastic opportunity to recognise the very best of the UK's kids' clubs, classes and teachers!"



The What's On 4 Kids Activities Awards Ceremony
hosted by NatWest on 8th October 2020

We're thrilled to announce that 2020 sees the return of the wonderful Jonathan Bremner as master of ceremonies - we can't wait!!

Full details of the ceremony will be revealed very soon so for now enjoy a few photos of the event in 2019 that included the singing talents of The Girls from Oz, the amazing Little Voice choir and the wonderful hosting from Jonathan Bremner of course.  And that was as well as announcing 30 award winners!

X
MEMBER

Quick Sign-up

Or

Already have an account? Login here.
X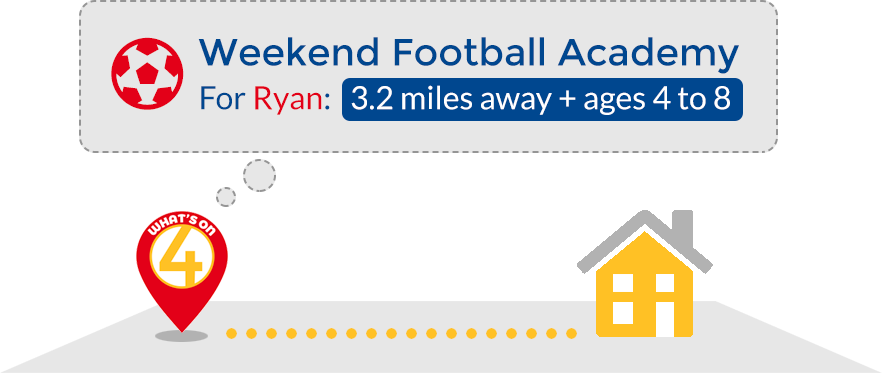 Sign-up for tailored recommendations for YOUR child
Fast sign-up with Facebook, Google or by email
Enter your location, childs interests and age group (all optional)
See recommendations and suggestons built especially for your child