Now Autumn is here we can help you choose the perfect activities, clubs and classes for you and your children to enjoy!

Cricket tots
Cricket tots – start the innings of a lifetime!

Cricket tots' fun and educational classes are for boys and girls aged 2 ½ - 5 years.

Our superb coaches teach basic cricket skills through action-packed classes that are fantastic for your child's all-round development.

We'll get your little one moving in a way that will grow their confidence and social skills, as well as develop their gross motor skills and improve their mental wellbeing.
Classes take place indoors (so rain will never stop play!) and focus on the building blocks needed to eventually acquire a different cricket skill each week, including batting, catching, bowling, and fielding.

We're currently running classes in Edgware, East & South Lancashire, Northwood, Harrow, Uxbridge and Suffolk - we also have fabulous flexible franchise opportunities available across the UK.
Pauline Quirke Academy
"Discover a world of creativity and self-expression at PQA Bicester, where we offer dynamic performing arts classes tailored for children from 4 to 18.
 
Our comprehensive program comprises four classes:

Musical Theatre: Unleash your inner star as you develop essential skills in acting, singing, and dancing. Develop confidence, stage presence, and a love for the spotlight.
Comedy & Drama: Embrace the art of storytelling, improv, and character development. Learn to captivate audiences with your dramatic flair and comedic timing.
Film & TV: Step into the world of on-screen magic. Explore acting for the camera, scriptwriting, and film production. Lights, camera, action - it's your time to shine!
Poppets: is for our youngest performers aged 4 to 5, where they'll embark on a playful journey of creative exploration.

At PQA Bicester, we nurture talent, foster friendships, and build life skills that extend far beyond the stage. Join our vibrant community and watch your child's confidence soar as they become a true performer. Book a Free Taster Session today, and let their performing arts journey begin!"
Stagecoach Godalming & Woking

Welcome to Stagecoach Godalming/Woking where children get the opportunity to stretch their imagination in three ways at once.
We offer quality, part-time classes in the performing arts for children aged 4-18 years. Our aim is to nurture and develop young potential through singing, acting and dance classes, building confidence and improving communication skills.
We are open in Godalming every Friday and Saturday during term time and hold workshops during the school holidays. So come join the fun!
The Boury Academy

The Boury Academy is a not-for-profit Performing Arts school in Lambeth. Our aim is to increase access to affordable training for young people ages 4-18.

With classes throughout the week, after school, as well as schools on Saturday and Sunday, we offer professional training to the same standard or better than traditional stage schools.

Performing Arts builds many skills that are transferable to all aspects of life. We also run a professional talent agency, with many of our academy students going on to work professionally in shows on platforms such as BBC, Apple TV and Netflix.

We aim to create a community of young people from different schools and boroughs, providing a constructive place to belong, have fun and create a path into the performing arts industry.

If this sounds like something you or any young people you know would be interested in, then come and join us!
diddi dance

diddi dance offer full of fun dance classes for babies and toddlers. Our diddi debutantes sessions are for sitting babies and our diddi dudes classes are for confident walkers to school age children.
We explore a different dance style every half term from hip-hop and Bollywood to jive and ballroom, so all children can enjoy experiencing varied moves to our own original music.

Classes have been running for 20 years, developed by professional dancers, teachers, child psychologists and early years movement specialists. We are fully accredited by the CAA and all diddi dance teachers hold enhanced DBS and first aid.

We also offer birthday parties for 2-8 years and sessions into early years and send settings.

See if there's a class near you by popping in your postcode below!
'Daddy Learn with Me' - Little Learners UK and Little Learners Wakefield

Little Learners' newest franchisee Joanna, who has brought our award winning messy play and mark making classes to Wakefield, will be launching her 'Daddy Learn with Me' sessions, created especially for those new dads who want to build their own support network, grow in confidence and spend some quality one on one time with their own Little Learner.
We want to make sure that ALL parents have a special place to make their mark, learn and bond with their little one.
X
MEMBER

Quick Sign-up

Or

Already have an account? Login here.
X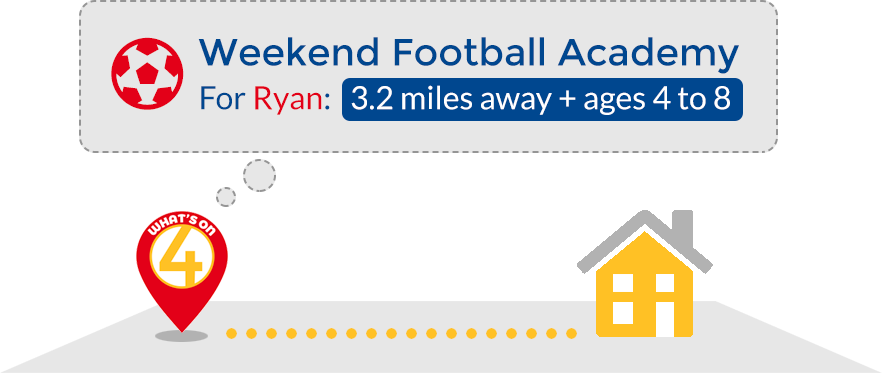 Sign-up for tailored recommendations for YOUR child
Fast sign-up with Facebook, Google or by email
Enter your location, childs interests and age group (all optional)
See recommendations and suggestons built especially for your child